Everyone has those Facebook friends who constantly share how they held the door for someone, or paid for the food of the person behind them in line. It may seem self-serving when it's coming from your high school acquaintance looking for likes, but when you're a utility – or any business with paying customers – it's a whole different story. Self-promotion can go a long way, and customers actually expect it. Here's why, as a utility, you can feel good about getting your brag on.
Your customers want to see your human side.
Are the linemen running a 5K to support cancer research? Is your utility donating to a local food pantry or supporting kids at sporting events? Let your followers know.
These posts show your human side, and are especially helpful for customers who may not trust large companies. Younger customers who are starting to pay utility bills in their own homes are looking for human voices in the companies they follow on social media. They tend to want to support the companies making a difference in the world.
A great example is Duke Energy, who made a short video of its employees working with local leaders to provide 1,000 Indiana families with holiday food baskets. With high engagement and praise from customers, the utility promoted its commitment to the community.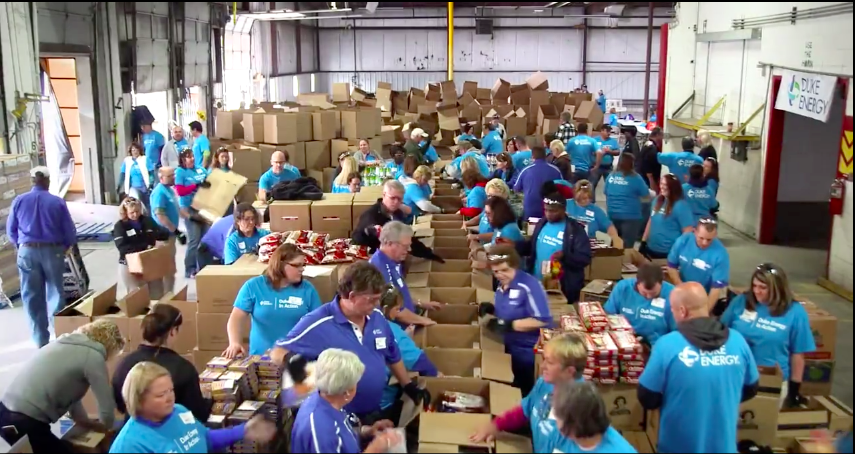 See the video here.
J.D. Power scores you on it.
In the 2015 J.D. Power score summaries for electric residential utilities, it was noted that 62 percent of customers believe their utility supports economic development of their community, with the majority perceiving their utility as a good corporate citizen.
Keep the good vibes going all year by planning multiple community events – even small ones count. Volunteering is an easy way to have employees bond over a good cause and show you care about the community.
Earlier this year, Consumers Energy showed they care about all of their customers – including the ones on four paws who don't have to worry about utility bills! Posting helpful tips to keep pets safe in winter months, the company encouraged participation by fellow pet lovers and increased engagement among followers.