The sky darkens. The thunder rumbles in the distance. There's a boom. The power goes out. Her heart races. She has a project due later in the day. Will the power be back on before then? Does the electric company even know it's out?
There's a beep from her phone. It's an email notification from her utility informing her of a power outage. She breathes a sigh of relief, knowing they are on top of things. More notifications come, keeping her in the loop while they restore power. This information allows her to plan so she can finish her project in time.
It's this continuous information that makes outage communications imperative for customer satisfaction.
J.D. Power agrees with this sentiment. In its 2017 Overall Residential Electricity Utility Residential Customer Satisfaction Survey, it notes an increase in outage communications was one of the main reasons for the rise in customer approval across the industry. Simply, customers want to know the utility's awareness of a power outage, what caused the outage and an ETA on when the power is coming back on.
Not surprisingly, those utilities using outage communications are witnessing some of the highest satisfaction numbers. Top tier Questline clients all used outage alerts and received some of the highest approval ratings in their respective segments.
Since 82% of customers prefer proactive communications during an outage, they are more responsive to outage communications than most types of content. In fact, Questline's 2016 Energy Utility Email Benchmarks Report found that one in three customers opened an email containing outage information from Questline. That's a 31% increase compared to the overall utility email open rate. Other than Welcome Series emails, outage communication emails have the highest overall open rate. It's clear that customers truly want this information.
And having an outage alert plan in place now is more important than ever, as meteorologists predict an active storm season with an above average amount of stronger storms.
To build that satisfaction, it's essential to develop a plan that informs customers before, during and after a storm: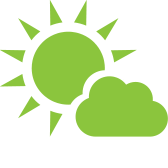 Before a storm: This prep work and communication starts long before a storm is imminent. Often at the start of summer and winter storm seasons, outage communications are sent to customers informing them of key services like outage text alerts and the outage map, as well as essential safety tips. It's also important to make sure the online outage center is current and that a backup plan is in place in case technology fails.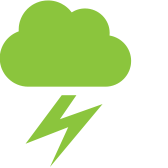 During a storm: As storms approach, emails and social posts communicate that utilities are ready and have a solid restoration plan and process. If storms cause outages, updates can be sent (by text, email and online posts) to inform customers of the size of the outage, which areas are affected, what the cause is and when power is estimated to be restored.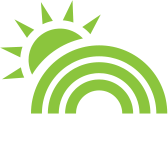 After a storm: Once a storm has passed, notify customers once their power is resorted and thank them for their patience. It's also the time to evaluate the effectiveness of an outage communications program against set objectives, such as a reduction in call center inquiries.
As J.D. Power notes, being proactive in your outage communications helps you increase customer satisfaction. By partnering with Questline, you can keep your customers informed when they need you the most.