At last month's CS Week conference, many workshop presenters stressed the importance of customer centricity, journey mapping and an improved customer experience. While not a new concept in the retail and hospitality sectors, this is a new area of focus for the energy utility industry.
Where once customers were seen merely as account numbers or "rate payers," new technologies and advancements in customer service across all industries are changing customers' expectations of how they will interact with their utilities.
Introduction
Make a great first impression with Welcome Series
Energy consumption
Promote energy efficiency and ways to save
Program participation
Support appliance coverage, furnace filter reminders and more
High/low bill assistance
Share seasonal support campaigns
Outage
Provide critical outage alerts and storm prep campaigns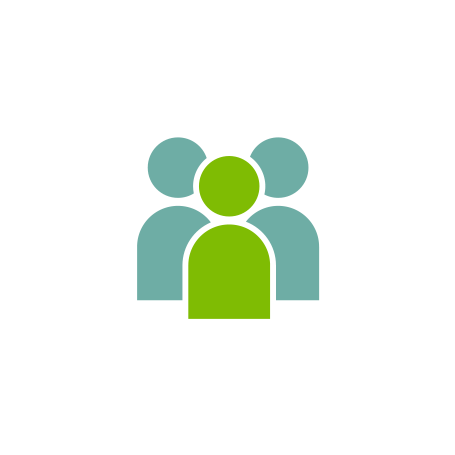 Move
In/Out
Outside Influence on Expectations

Customers begin defining their experience at first contact, and continue to evaluate the sum of their experiences against their expectations through all points of contact with a company. 

Utility customers interact regularly with many other businesses, and it is their related experience with those industries that sets their expectations. Disney, Amazon, Apple, Airbnb, Southwest Airlines – the more these businesses improve their customer experience, the more the same customers expect from their utilities.

A seamless, omni-channel customer experience is now expected from energy utilities, from proactive messaging to personalized services, informative marketing and process improvements.

The Importance of Customer Experience Management

Because of this dynamic change in relationships, Customer Experience Management – the intentional planning and implementation of interactions across all channels and touchpoints – is critical to deliver a consistently excellent experience.

Why is customer experience important? For a variety of reasons, but primarily because well-designed and implemented experiences increase customer engagement.

For example, we see consistently stronger engagement metrics with customers who were part of a Welcome Series onboarding and then receive consistent newsletters, as compared to customers who receive only sporadic, one-time messages from their utility.1

Increased customer engagement in turn builds customer satisfaction. The outcomes of customer satisfaction can include:

Increased participation in programs (paperless billing enrollment, energy efficiency program participation, etc.)
Increased use of self-service channels
Lower cost to service
Increased customer advocacy and loyalty

Mapping the Customer Journey

A great way to approach the process of improving the utility customer experience is by developing a Customer Journey Map. When developing the map, be sure to capture the Key Moments of Truth…those specific positive and negative touch points that make or break how customers perceive their utility. These might include an initial warm welcome, information on flexible ways to pay, proactive outage communications, or a helpful CSR who goes the extra mile when a payment is accidentally missed.

An outage experience is a Key Moment of Truth, as it will certainly impact a utility's J.D. Power customer satisfaction scores. Customer journey mapping for outage could first take form as:

Ongoing outage education
Outage preparation communications
Registration for outage notifications
Inspiring interaction and two-way conversation

These steps would be delivered as emails, texts, automated calls, social media posts, website tools, bill inserts and brochures… all before an outage ever happens.

Other forms of outage communications would then occur during a planned outage or an actual unexpected storm or outage. Whether your utility is providing a single report, or providing updates along the way, every touchpoint must be thoughtfully executed.

Beyond the basic customer lifecycle and outage communications journey, utilities are also now exploring customer journey mapping for specific programs and products. Solar program customers, for example, will rely on their utility not only for their pre-purchase education information and decision making, but throughout the financing, contract, installation, monitoring and maintenance phases of their solar use. The more holistic a utility can make specific interactions along a product journey, the higher their engagement, satisfaction and advocacy later.

Where to Begin

To launch a more customer-centric approach within your utility, we encourage you to utilize The Next Mission: Customer Centricity video. The video was co-created by the Utility Customer Research Consortium and Questline to be used as a tool for energy utility leadership to facilitate internal conversations around customer centricity with utility stakeholders.

Take a look, download for free, and begin a conversation today about the importance of customer centricity and journey mapping a positive customer experience.