Benchmarks
Keeping the Momentum with Customer Engagement
Utilities nationwide are working to strengthen customer relationships and build better digital experiences. Our data shows that these efforts are working – engagement continues to grow.
Energy utilities expanded their customer reach, sharing resources, payment assistance programs, billing options and other vital support information during the COVID-19 pandemic. This positively impacted utility/customer relationships, and continues to be evident in greater overall email engagement in 2021.
Overall Email Performance
Year over year, email open rates remained flat but high at 28% in both 2020 and 2021. Energy utilities have successfully maintained the increased levels of digital engagement gained during the pandemic.
* 2021 data did not see notable impacts from Apple Privacy updates. We do however expect 2022 data to be influenced and will adjust all future evaluations.
New Utility Customer Engagement at an All-Time High
The Welcome Series open rate jumped from
That's a 16% increase in one year!
Welcome messages experienced a high CTR of
As the saying goes, you never get a second chance to make a good first impression. This is especially true for the first interactions between your energy utility and new customers.
When they first sign up for service, customers want to hear from their energy utility and access valuable resources to maximize their experience. They may want to enroll in My Account, sign up for paperless billing or set up outage text alerts. Energy utilities must be ready with welcome communications that give new customers everything they want and need.
Our data finds new customer
engagement is at an all-time high
Customers Want Energy Efficiency Content
As residential customers take greater control of their energy usage, energy efficiency remains the No. 1 content category of interest for this audience. They are paying attention to educational content about energy efficiency, home improvement and appliances.
Top Topics for Residential Customers
Energy Efficiency

Home Improvement

Space Conditioning

Cooling

Space Heater

Home Appliances

Other
Extreme Weather Makes "Home Cooling" a Hot Topic
Among the most popular content topics of the year, home cooling topped the list. According to the National Oceanic and Atmospheric Administration (NOAA), July 2021 was the hottest month ever recorded. Residential customers are looking for tips to stay comfortable in their homes during hot temperatures while also saving on their monthly bills.
Top Content of 2021

| Title | Type | Pageviews |
| --- | --- | --- |
| Are You Cool With Your Air Conditioning System? | Article | 53,800 |
| What Are Your Home Cooling Habits? | Article | 26,963 |
| Beyond the Bulb: 3 Ways to Save on Lighting | Article | 24,266 |
| 5 Ways to Save Without Spending Money | Video | 21,522 |
| Make Time for Savings This Morning | Infographic | 20,811 |
| Make Time for Savings This Evening | Infographic | 20,678 |
| Fact or Fable? You Shouldn't Shower During a Thunderstorm | Infographic | 20,608 |
| Energy-Saving Tips for Fall | Media essay | 20,124 |
| Crank up the Savings on Your Heating This Winter | Infographic | 19,344 |
| Simple Steps to Saving Energy at Home | Infographic | 17,359 |
Business Customers Focused on Energy Analysis + Upgrades
In 2021, business customers showed more varied interests than residential customers. Energy utilities were dedicated to solving business customers' pain points, with a focus on energy savings and productivity. Both Key Accounts and small business (SMB) customers continue to look for ways to analyze their energy usage and make easy efficiency upgrades at their facility.
Top 5 Topics for Business Customers
Energy analysis

Space Conditioning

Facility Systems & Equipment

Cooling

Lighting

Other
Paperless Billing: Targeting Hard-to-Convert Customers
Engagement with paperless promotions declined slightly – perhaps indicative of a plateau. After last year's huge increase in paperless billing conversions during the coronavirus pandemic, there are fewer (and harder to convert) customers left to sign up. To increase paperless conversions, energy utilities benefit from advanced strategies like one-click enrollment, e-Bill trial periods, incentives and opt-out versus opt-in programs.
Year
Delivery
Rate
Open Rate
CTOR
CTR
2020
95.91%
24.89%
7.54%
1.88%
2021
98.62%
23.78%
5.97%
1.42%


Program Promotions Capturing Customer Attention
With customers looking to improve energy efficiency in their homes, appliance rebate promotions experienced a significant increase in engagement. During the pandemic, many residential customers made home improvements, and energy efficient appliances were high on the list.
Research finds that 56% of consumers find it "very important" to have an energy efficient home. However, only 9% think their home is energy efficient.* For energy utilities, there is tremendous opportunity to connect with these customers in need of efficiency advice, programs and products/appliances.
Appliance rebate open rates jumped from 29.26% to 32.71% in one year.
Even more significant is the rise in CTOR:
5.2% in 2020 to 15% in 2021 – a 188.46% increase!
Program Promotions by Topic
Delivery
Rate
Open Rate
CTOR
CTR
Appliance Rebates
99.73%
32.71%
14.99%
4.90%
Appliance Recycling
99.69%
33.96%
2.26%
0.77%
Appliance Service Plans
99.63%
21.91%
1.46%
0.32%
Community
96.85%
21.82%
7.46%
1.63%
Energy Efficiency
99.46%
28.04%
4.14%
1.16%
Lighting
99.28%
23.25%
6.25%
1.45%
Online Account Promotion
99.68%
21.93%
6.33%
1.39%
Paperless Billing
98.62%
23.78%
5.97%
1.42%
Rebates & Incentives
99.71%
29.03%
3.47%
1.01%
Safety
98.85%
39.53%
4.23%
1.67%
*https://www.questline.com/blog/webinar-energy-efficiency-adoption-solutions/
The Power of eNewsletter Subject Lines
2021 saw the resurgence of the eNewsletter. Energy utilities are using this digital tool to communicate everything from energy efficiency advice to new program promotions to residential and business customers alike.
However, before customers can engage with your eNewsletter, they need to first open it. The importance of an effective subject line cannot be overlooked. Email sends that leveraged a repeatable subject line, such as "Utility Name + eNews + Month," saw higher open rates and CTOR than those with new or custom subject lines each month.
Variable
Subject Lines
0.00%
open rate
0.00%
CTOR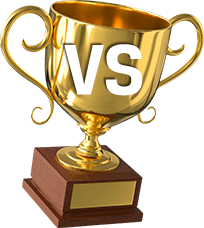 Repeatable
Subject Lines
0%
open rate
0%
CTOR
Repeatable subject lines experienced a
28.14% increase in open rate & 23.27% increase in CTOR
Key Accounts Engagement Goes Down…
Two years into the pandemic, and utilities are facing new challenges for engaging commercial customers. Key Accounts engagement with eNewsletters and program promotions both saw a dip from 2020 to 2021.
Overall for Key Account Communications
2020
29.11% open rate
15.8% CTOR
4.36% CTR
2021
23.96% open rate
15.54% CTOR
3.72% CTR
17.69% decrease in open rate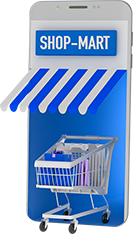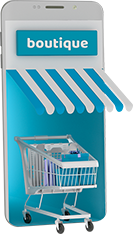 …and SMB Engagement Goes Up
On the other hand, small and medium business (SMB) communications saw a notable jump in engagement. This data reinforces how small businesses need more help from their energy
utility.
Overall for SMB Communications
2020
29.02% open rate
10.59% CTOR
2.92% CTR
2021
32.15% open rate
6.86% CTOR
2.21% CTR
10.79% increase in open rate
Download, Analyze and
Draw a Conclusion
Are you looking for more? Perhaps you're a numbers person? You can get the charts with all of the numbers from above and much, much more…. More than any webpage should show. Get your PDF below.
Want to see what we've been up to?