Our Team
Where Right-Brains and Left-Brains Meet to Deliver Exceptional Digital Experiences
Questline is a diverse group of innovative energy and marketing pros who come together for one common goal: to provide our utility clients with unparalleled customer engagement and energy industry expertise.
Who we are is driven by core values that represent our unwavering commitment to our energy utility clients:
Be All-In: Bring passion and commitment to everything we do
Always Grow: Think bigger and never settle for anything less than our clients deserve
Innovate: Be creative and approach challenges with new ideas
Be a Partner: Collaborate and focus on our relationships both internally and externally
Get to Know Us
Every team at Questline plays an integral role in your utility's success. From kicking off the conversation with our business development team to meeting your lead account director and discussing creative solutions with our designers, our teams work to solve your utility's challenges and make the process as seamless as possible.
Business Development
Our Business Development team cultivates relationships from the very beginning. With a focus on understanding and solving your utility's business challenges, our team takes a personalized approach to deliver solutions and services that drive higher engagement and satisfaction for your utility. They are intent on knowing your utility's goals and objectives through a 360-degree view to develop a successful long-term partnership.
Client Solutions
Questline's Account Management team works directly with your energy utility every step of the way to achieve your marketing and communications goals. From leading content strategy meetings to sharing analytic insights and recommendations, our client-focused team will ensure that Questline's solutions deliver results.
Content, Creative and Marketing
Questline's strategic Creative, Content and Marketing teams work together in harmony to deliver creative programs and solutions that meet your utility's business objectives. Our Content team creates articles, videos, infographics, quizzes, games and more to engage, educate and inspire action from customers. Our Creative and Marketing teams use design, brand storytelling and digital engagement best practices to help your utility increase program participation and drive customer satisfaction.
Finance and Administration
Questline's Finance and Administrative teams have years of experience working with the unique business needs and regulatory requirements of energy utilities. We have the flexibility to work with third-party payment processors or accommodate a purchase order process. We are dedicated to transparency and working with you to make our business relationship thrive.
Operations
Questline's Operations team works behind the scenes to ensure that every digital communication we deploy reaches your customers. They are available day and night to make sure your outage or emergency messages are delivered — no matter when the unexpected strikes. Through real-time reports and metrics, our team helps you understand the effectiveness of your communications and optimizes your campaigns for success.
Solutions Innovation
The world of digital communications is constantly changing — along with your customers' expectations. Questline's Solutions Innovation team stays ahead of trends in marketing and technology — and stays in touch with the needs of our clients — in order to develop new ways for utilities to share program information and educate customers about the latest energy topics.
Technology
Questline's software developers created our proprietary Engage™ Platform to meet the unique needs of energy utilities. Our Technology team is dedicated to best practices in user experience (UX), mobile functionality and the latest website and email design trends. Questline is SOC 2 certified, meeting the highest standards of data security and privacy for your customer information.
Meet Questline's Senior Leadership Team
Dave Reim
CEO & President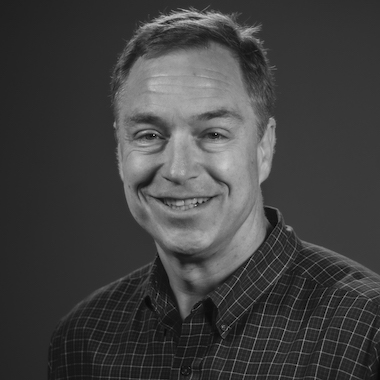 Dave Reim is a seasoned veteran in the energy utility industry. As the CEO and president of Questline, Reim's focus resides solely on the needs of energy utilities. His expansive background in the industry sets him apart as a trusted resource and valuable partner. Under his leadership, Questline became the first dedicated digital communications company for energy utilities. During his tenure, Dave has overseen the growth of the company's services and continues to expand its offerings.
David Heutel
Chief Operating Officer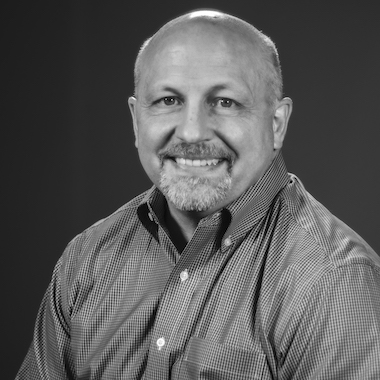 As COO of Questline, David Heutel leads the company's operational success and continued growth. Dave enjoys sharing his experience as a "hands-on" executive with global expertise in rapid growth and startup entities. His passion in business is transforming an organization to move it toward increased market adoption and profitability, which provides a return to employee satisfaction and company culture. Dave attributes his success to his family, who says they are the energy that drive him.
Suzanne Davis
Director of Human Resources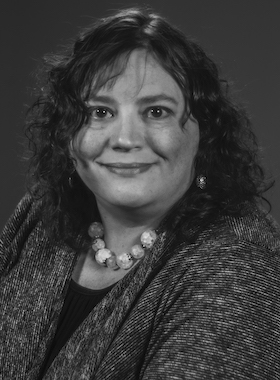 As Director of Human Resources, Suzanne Davis leads our efforts to make Questline a great place to work for current and future employees. Staffing, workforce development, compensation, compliance, DE&I, employee relations, and benefits comprise some of her strategic goals for Questline. She has over 20 years of experience in HR in a variety of industries and is SPHR certified.
Zachary Hardison
VP, Solutions Innovation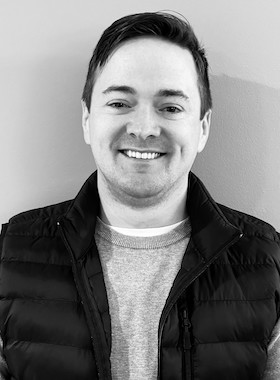 Zachary Hardison oversees project innovation and development at Questline. He has over 15 years of experience solving complex problems within healthcare, energy, technology and financial services from concept to execution. His focus is on human-centered design and contemporary methods of storytelling. Zach believes in progress over perfection and considers himself an idea provocateur.
Jeremy Harning
VP, Technology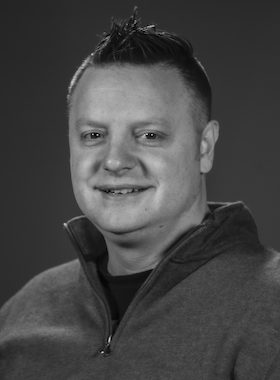 Jeremy Harning leads the teams that bring Questline's technology solutions to life. He has over 20 years of experience with technology and software development. He has direct experience with utilities, having worked for one of our largest clients, Duke Energy, as Lead Developer for their Smart Grid System. Jeremy believes in agile, iterative solution development that brings value to our clients as quickly as possible.
Susan Kownacki
VP, Account Management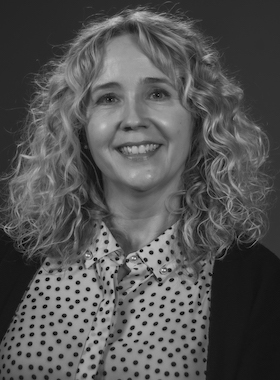 Susan Kownacki has led Questline's Accounts team since 2014. She has a broad range of digital and traditional, strategic and tactical marketing management experience, primarily in the energy, telecommunications, financial, travel and non-profit industries. Having worked on both the agency and client sides, she brings that combined perspective to how she and her team work with our clients.
Brian Lindamood
VP, Marketing & Content Strategy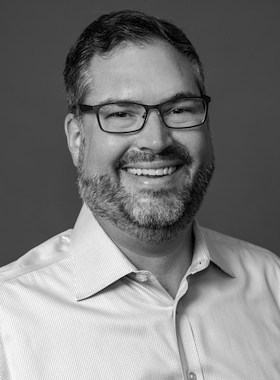 Brian Lindamood leads the team that delivers engaging, educational content solutions and digital marketing campaigns for energy utility clients. Previously, Brian was Director of Content Marketing for Manta Media, one of the largest online communities for small business owners, where he worked to empower business owners with expert advice and educational resources around digital marketing.
Darren Thraen
VP, Business Development
Darren Thraen leads the team that cultivates customer relationships for utilities nationwide. He has over a decade of experience working with utilities to solve current and future challenges. His focus is on delivering solutions that drive higher engagement and elevated customer satisfaction. Darren believes understanding a clients' entire ecosystem is key to developing a successful partnership.
Who we are is defined by the work we do for your energy utility. We look forward to taking on new challenges and exceeding your program goals together.