Solutions
Our easy-to-implement content marketing solutions are proven to increase conversions and customer satisfaction
We understand there is no one-size-fits-all content marketing strategy for energy utilities. Questline's solutions are designed to meet the unique needs of energy utilities and their customers. Whether you're looking for a multichannel campaign to promote paperless billing or industry-specific energy efficiency content to reach business customers, we have a solution that's right for you.
Reach the right customers
Energy utility customers have specific needs and interests — like saving money, making energy efficiency upgrades and incorporating renewable energy into their homes and businesses. That's why your energy utility needs a targeted content marketing strategy to reach these specific audiences.
Our solutions are designed to reach a wide variety of energy utility customers:
New and moving customers (residential and business)
Customers interested in renewable energy
Low-income residential customers
Customers facing unexpected financial hardship
Small and medium-sized business (SMB) customers
Key accounts or commercial and industrial customers
---
Customer engagement solutions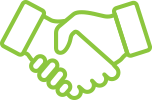 Welcome Series
Connect with new and moving customers with Welcome Series, our best-practice solution designed to build long-term customer satisfaction.
Paperless Billing Series
Boost program enrollment and increase customer engagement with our comprehensive Paperless Billing marketing strategy.

Residential eNewsletters
Build long-term relationships and connect customers to program information with the consistent touchpoint of an email newsletter.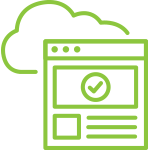 Marketing Cloud Content
Questline's content is ready to be integrated with enterprise CRM platforms like Salesforce, Eloqua or SAP Marketing Cloud.
---
Content marketing solutions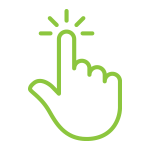 Interactive Video Content
Put your customers in charge of their energy efficiency experience. Use interactive video content to facilitate exploration, education and sales.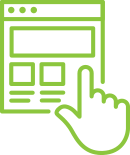 Content Catalog
Power your engagement strategy with Questline's Content Catalog, featuring more than 3,000 articles, videos, social posts, interactive quizzes and more.

Electric Vehicles Content
Drive participation in EV programs and rebates through a targeted content strategy that helps reach key customer segments.

Solar Energy Content
Guide customers on their solar power journey, from research to installation to maintenance, with videos, articles, checklists and interactive calculators.
---
Business customer solutions

Business eNewsletters
Engage hard-to-reach business customers with consistent email newsletters containing relevant content and program promotions.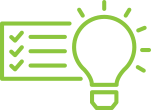 Power Your Business
Deliver the right information to the right small business and C&I customers with our Power Your Business industry segmentation tool.
---
Low-income customer solutions

High Bill Series
Empower customers to take greater control of their energy use with our High Bill Series, which features season-specific energy efficiency campaigns.

Payment Assistance Campaign
Be a resource to customers in need by providing them with helpful information about financial assistance programs and billing options.