Who We Are
Your energy marketing agency. Questline provides solutions that drive lasting customer engagement and energy utility program results.
Questline was founded in 1991 with the intention of increasing customer engagement for energy utilities. Comprised of energy experts and strategic marketers, our team has the experience to drive successful program promotions and build long-term satisfaction for our utility clients.
We accomplish this by employing a strategic engagement approach that concentrates on the unique interests and needs of residential and business customers. We help energy utilities foster stronger customer relationships with strategies that put the right message in front of the right customer at the right time.
70% of consumers prefer to learn about products and services through content rather than traditional advertising.
—Content Marketing Institute

About Questline
Questline is an energy marketing agency that provides digital engagement and program promotion strategies. We build lasting relationships with content-rich marketing solutions in the form of videos, articles, infographics, social posts, interactive and multi-channel marketing campaigns.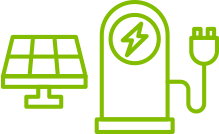 Our Team
Questline is a team of marketing strategists, creators and problem-solvers for energy utilities nationwide. From writers, designers and video producers to the operations and technology pros who make it all work, our digital engagement experts are here to help energy utilities achieve their customer engagement goals.

Our Clients
Our clients span all 50 states and range in size from small municipalities and cooperatives to large investor-owned utilities. We understand the unique needs of utilities and are proud to partner with providers like Duquesne Light Company, PSEG Long Island, Eversource, Los Angeles Department of Water and Power, and more.

Our Process
Questline's Proven Process is tailored to help energy utilities increase program participation, drive customer satisfaction and turn marketing goals into measurable results.

Our Work
See how our energy marketing agency drives customer engagement and program enrollment results for energy utilities through strategy, creativity and execution.