Our Clients
Questline Digital works with energy providers across the U.S., focusing on the unique needs of utilities and their customers
Questline Digital works exclusively with the energy industry, solving the digital engagement challenges of utilities and their customers. Our clients consist of energy providers nationwide, from rural cooperatives, G&Ts and municipalities to investor-owned utilities. Your business is our business, and our team of marketing strategists, designers, data analysts, account supervisors and developers will ensure your utility's goals are met.
Customer-centric utilities that value increased customer engagement, satisfaction and program conversions turn to Questline Digital. Meet some of our utility clients: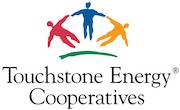 We understand your regulatory and data security requirements
Unlike any other industry, energy utilities face a challenging combination of government regulations, customer expectations and rapid technological innovation — all while providing a service that's critical to the community.
We understand your utility's unique challenges and needs because it's been our mission for three decades. Questline Digital's content marketing approach is tailored to the needs of utilities, including promoting both regulated and unregulated programs, products and services. We know the importance of customer satisfaction, and we can help your utility build a long-term engagement strategy to bolster J.D. Power scores.
Questline Digital is also highly focused and trained to protect our clients' sensitive customer information. As a SOC 2 certified company, our digital and physical safeguards are audited each year to ensure compliance with the latest data security guidance.
What we learn, we share with our clients
Questline Digital is dedicated to learning all we can about industry trends and technology to better serve our clients. There isn't much we haven't seen in the last 30 years, and we will make sure your utility is prepared for what's next. We love to accrue knowledge and be on the forefront of new technology. We'll often share these insights with industry publications and trade associations to help others with their communications or program strategies.
Questline Digital's annual Energy Utility Benchmarks Report is another great resource, providing our clients with the most robust industry performance metrics available, as well as best practices to achieve long-term customer satisfaction. Our insights are based on in-depth digital marketing data from across the country, so utilities can understand what's working and what's not and see how their campaigns compare to others in the industry.
Our recommendations can be found on our blog, The Current, where we post insights and advice based on the latest energy industry and digital marketing trends. Each month we also curate an email newsletter to keep energy utility communicators updated on customer engagement best practices both inside and outside of the energy utility industry.
Industry collaboration is key
With a focus on discovery and growth, Questline Digital collaborates across the energy industry with trade groups, utility associations and professional organizations. These include:
Touchstone Energy Cooperatives
Utility Customer Research Consortium
Smart Energy Consumer Collaborative
American Public Power Association
Utility 2030 Collaborative
Association of Energy Services Professionals
Our partnerships allow Questline Digital to stay on the cutting-edge of industry topics like renewable energy, smart grid development, demand response, renewable energy goals, marketplaces, and other technology and regulatory trends.
Questline Digital's team is here for you
Our client success, creative, analytics and operations pros will make sure your utility has the data and insights it needs to optimize its campaigns for success. We don't rest until our clients have achieved their program or engagement goals.