Beneficial Electrification Content
Encourage customers to reduce energy emissions and costs by switching from fossil fuels to electricity.
Even as electricity generation becomes cleaner, there remains a lack of customer awareness of alternative electric technologies. Utilities can boost their understanding of beneficial electrification by educating customers on the cost savings and environmental impacts that electric heating, transportation and new appliances can offer.
Questline Digital's Beneficial Electrification Content Collection provides your energy utility with a comprehensive strategy to encourage both business and residential audiences to make the long-term switch away from fossil fuels.
Educate Customers on Electrification Benefits
Before customers can make the switch from a gas stove to an induction cooktop, they need to be made aware of the benefits — both personal and for the grid. Questline Digital's solution provides customizable assets that make education simple and engaging.
Beneficial electrification content includes:
Interactive quizzes to test consumer knowledge in an engaging way, educating customers on important electrification myths and impacts.
Videos that illustrate how beneficial electrification fits into your customers' daily lives.
Articles thatprovide how-to advice and education on a wide range of beneficial electrification topics, products and technologies.
Infographics used to clearly explain technical details and complicated processes.
Social media assets paired with all content types for easy sharing across platforms.
Be the Trusted Expert on Beneficial Electrification For Your Customers
With Questline Digital's educational resources, your energy utility can stand out as a trusted resource and energy expert. Simultaneously, you can connect customers with related energy efficiency programs and smart appliance promotions.
Whether you need to inform commercial and industrial customers about advantageous building enhancements or want to encourage residential customers to upgrade their water heaters, our content can help.
Beneficial Electrification Content covers:
Cost savings for going electric
Environmental benefits and grid impacts
Benefits of using LEDs
Making the switch to an electric vehicle
Paybacks from air source and geothermal heat pumps
Advantages of induction cooking
How-to advice for cordless lawncare equipment
Tips for home improvement and business remodeling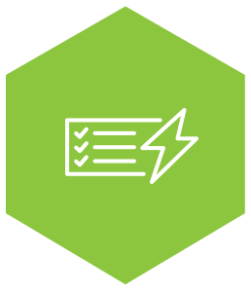 Ready to learn more about our Beneficial Electrification Content collection and marketing strategy?
Submit the form below and Questline Digital will contact you with more information.