Electric Vehicles Content
Use content marketing to drive EV adoption and more participation in your utility's programs and rebates
As electric vehicle demand continues to grow, energy utilities benefit from serving as a trusted resource and EV adoption influencer.
Customers have many questions and concerns about electric vehicles, and your energy utility has an opportunity to guide them on a successful journey. Questline Digital's Electric Vehicles Content empowers energy utilities to meet their program goals and help business and residential customers reach their EV destination.
Why our Electric Vehicles Content works:
Includes articles, infographics, videos, quizzes and calculators that address common customer questions and misconceptions around EV adoption.
Provides content for every step of the EV customer journey by incorporating market research and demographic data.
Helps your energy utility reach key EV customer segments to maximize the impact of your communications.
Establishes your utility as a trusted resource and EV expert.
Easily published in emails, newsletters, websites, social media and other marketing channels.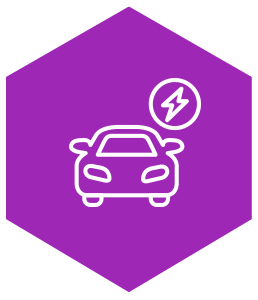 EV Adoption Success Starts With Customer Segmentation
Based on customer segments developed by the Smart Energy Consumer Collaborative, Questline Digital has created a roadmap for energy utilities to reach the right customers with the right message:
| Customer segments | Perspectives | Key demographics |
| --- | --- | --- |
| Green Champions | "EVs fit our eco-friendly lifestyle." | Youngest, more likely to be college-educated |
| Savings Seekers | "How can an EV save us money?" | Young, more likely to be college-educated |
| Technology Cautious | "We want to use energy wisely, but are apprehensive about new technologies." | More likely homeowners and older in age |
| Movers & Shakers | "Smart energy technologies impress us." | More likely middle-aged with higher income |
| Business Navigators | "We want to know how EVs can help our business." | Municipal, small and large businesses with fleet vehicles or charging needs |
Charge up your EV programs with content marketing
Our strategic approach to content marketing helps utilities build strong digital relationships with customers by answering their questions and connecting them with resources to make informed energy decisions.
Despite growing popularity and interest, many misconceptions stand in the way of EV adoption.
Leveraging extensive consumer research, Questline Digital identified the concerns of multiple customer segments and developed content to address each of them:
Range anxiety: How do electric vehicles really fit into customers' daily lives, including the facts about EV range and charging capacity.
EV charging: How to charge at home and on the road, including information about Level 2 charger installation and smart charging options.
Costs and savings: Answers about upfront costs compared to the savings of operating an EV, plus information about rate options and charging costs.
Safety and performance: How EVs work, what features to look for, and what's the difference between hybrids, extended-range and battery-electric vehicles.
With videos, articles, infographics, calculators, quizzes and social posts, this content is highly engaging and informative. It's the perfect way to connect interested customers with related programs, such as EV rebates, smart charger promotions and EV rate plans.
Use our extensive library of EV adoption content as a turnkey solution or work with our experienced team to launch a custom engagement strategy for your utility.
Ready to learn more about our Electric Vehicles Content?
Submit the form below and Questline Digital will contact you with more information.