Residential Energy Newsletters
Build a foundation for long-term customer engagement and satisfaction.
By engaging with residential customers every month, you can position your energy utility as a helpful, trusted resource in their lives. That relationship starts with a residential energy newsletter.
Deliver valuable content directly to customers
A residential energy newsletter allows your utility to deliver valuable, compelling content directly to customers' inboxes. This consistent customer touchpoint not only increases customer satisfaction, it also drives program interest and participation.
"The newsletters are a wonderful way to communicate with customers. Most customers like DIY content and videos because they don't have to read something complex. Questline Digital's content library gives me the flexibility to choose the exact types of content I know our customers will enjoy."
—Crystal Thompson
Accounting/Billing Technician, Town of Benson
Each residential energy newsletter is an opportunity to educate customers, help them make the most of their energy use and promote relevant programs and services.
Why Questline Digital's residential energy newsletters work
This content marketing solution builds trust in your energy utility through long-term engagement. In each monthly energy newsletter, your customers receive valuable information that:
Answers their questions
Offers helpful advice
Provides education on new technologies
Inspires them to take control of their energy use
Over time, customers view your energy utility as a helpful resource that's always there for them. When you tell them about a program or new service, they listen — because it's not a marketing message, it's part of the interesting content they look forward to each month.
What's included in your energy newsletter solution
Gain access to turnkey and customizable content and design options that fit your utility's needs.
Four original content assets each month, covering seasonal energy use, new technology, efficiency advice and other topics that align to your utility's messages and programs.
Engaging multimedia content, including professionally produced videos, infographics and interactive quizzes.
Flexibility to review and approve content, request changes, manage lists and schedule deployment dates with our robust Engage™ platform.
Opportunity to personalize content to include program links and other utility-specific information.
Fully responsive, mobile-friendly email and landing page templates customized to include your utility's logo and brand colors.
Monthly energy newsletter deployment managed by our experts to maintain list hygiene, CAN-SPAM compliance and deliverability best practices.
Comprehensive performance metrics and easy-to-understand analytics.
Guidance from our strategists on how to optimize your energy newsletter for maximum customer engagement.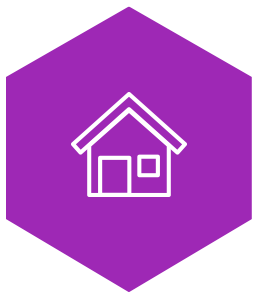 According to Questline Digital's performance metrics, residential energy newsletter readers open promotional emails at a 16.1% higher rate than other customers.
Dynamic Newsletters: Relevant, Personalized Content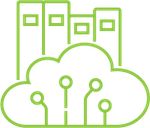 Provide every customer with a personalized content experience by putting the power of artificial intelligence (AI) to work. Questline Digital's Dynamic Newsletter solution uses machine learning to provide a unique selection of content to each subscriber, no matter the size of your list.
Our AI tool automatically selects the most relevant content from our library of 4,500+ assets. You can send personalized newsletters to every customer without the added effort of curation or segmentation.
Dynamic Newsletter key benefits
Provides a personalized, customer-centric experience
Supplies consistently relevant and engaging content
Automatically learns from customer preferences to optimize future recommendations
Gathers unknown customer data for future segmentation
Makes it possible to understand unique customer interests
A seamless communication solution to reach all audiences
Ready to learn more about Questline Digital's residential energy newsletters?
Submit the form below and we will contact you with more information.