High Bill Solution
Proactively communicate with customers before seasonal bill spikes
When it comes to their energy bill, your customers want control, convenience and proactive communications. By reaching out to customers at the start of hotter and colder seasons, you can give them the seasonal energy efficiency resources they need to manage bill spikes.
Empower customers to take control of their energy use with Questline Digital's High Bill Solution.
Help customers lower their energy use in the summer and winter months
Give customers essential information on services, rebates and seasonal energy efficiency tips
Increase awareness and participation in programs like balanced billing or other payment options
Improve long-term customer satisfaction and boost J.D. Power scores
88% of households surveyed say saving money on electric bills is their primary motivator for improving energy efficiency, according to Neilson.
Your High Bill Solution includes:
3 mobile-responsive emails highlighting seasonal energy efficiency tools and resources to help customers lower their bills and increase home comfort.
Built-in flexibility, allowing you to easily brand and customize the series.
No-hassle implementation with Questline Digital's experienced, highly responsive team.
Seamless deployment through our Engage™ platform.
Post-send analytics captured daily and generated as a report from our Engage platform 7 days after each send.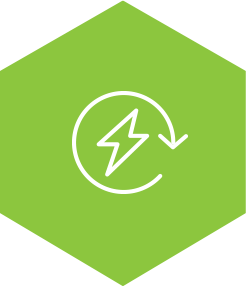 Learn more about Questline Digital's High Bill Solution and help customers improve seasonal energy efficiency.
Submit the form below and we will contact you with more information.