Holiday Social Content
Spread holiday cheer and build customer engagement throughout the season with social media content
The holidays are a busy time of year for energy utility marketers. Let us take social media off your to-do list! Questline Digital's Holiday Social Content Collection makes it easy to maintain customer engagement throughout the season.
Social media is often the last thing on your holiday list, but it's vital to reach residential customers on these platforms. We can help with a social media strategy designed to build engagement and a recommended calendar that will take you from Thanksgiving to New Year's with fun, informative multimedia content.
Why our Holiday Social Collection works:
Our eye-catching, interactive content assets are ready to publish on any social media platform.
Residential customers are spend more time on social sites sharing photos and holiday cheer. It's the perfect time to build engagement and customer satisfaction!
Focused on fun and lighter in tone, our social media posts are perfect for boosting likes, comments and shares from your customers.
Social media posts with videos get 200% more likes, comments and shares than those with just links or no media at all, according to Questline Digital performance metrics.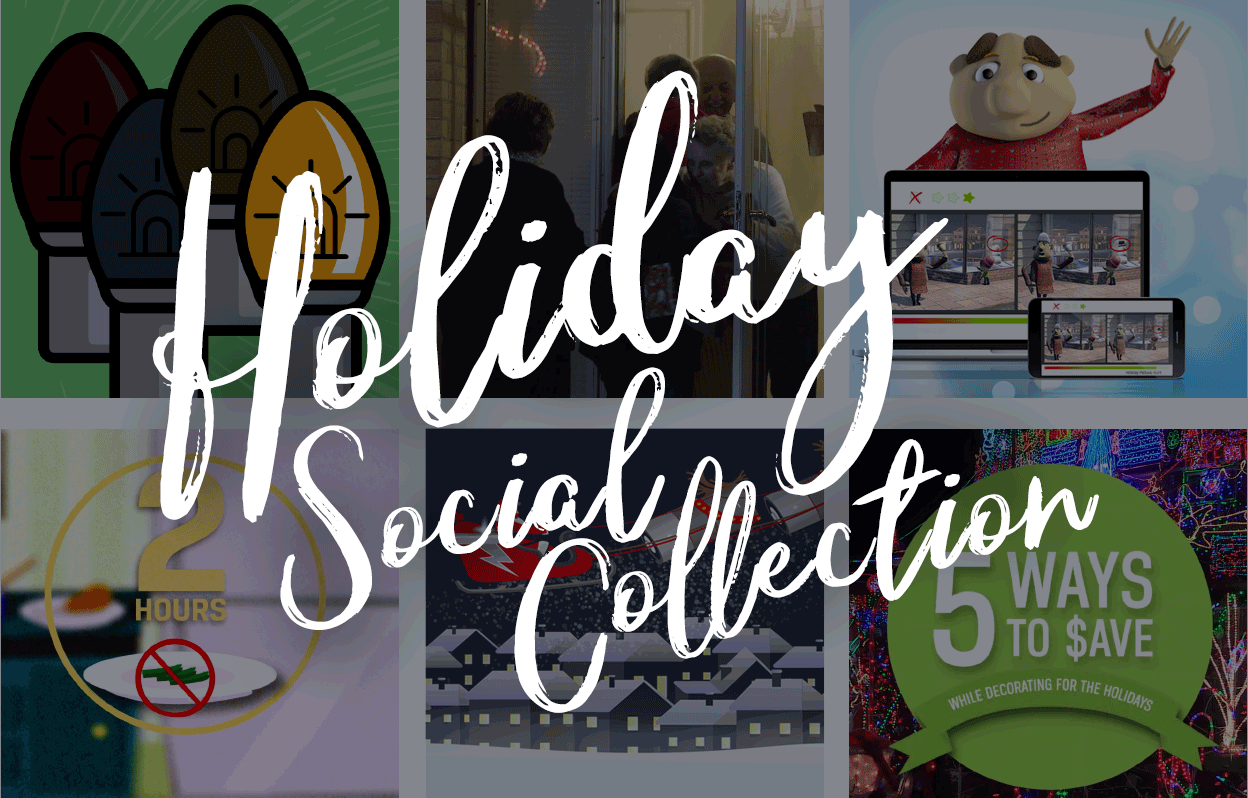 Your Holiday Social Collection includes:
12 social posts featuring a mix of videos, animated GIFs, infographics and interactive games to engage and entertain residential customers.
A wide range of topics, including energy efficiency, safety, trivia and holiday fun.
A recommended social media calendar, created by our experienced content strategists, to help you schedule posts from Thanksgiving to New Year's Day.
Multimedia content made easy
Videos can be easily posted directly to Facebook, Instagram or other social platforms. Interactive games and infographics can be linked to a hosted webpage.
Learn more about Questline Digital's Holiday Social Collection.
Submit the form below and we will contact you with more information.