Interactive Video Content
Show customers how to take control of their energy use with interactive video content and Questline's 3D Smarter Home.
Put your customers in charge of their energy efficiency experience with your energy utility. Use interactive video content to facilitate exploration, education and sales.
Proven highly effective for educating customers, interactive video content is ideal for encouraging smart home adoption and program promotions. In fact, 93% of marketers rate interactive content as effective at educating buyers.
Click. Watch. Learn. Save.
Customers have more control than ever before over their energy use, but many are simply not aware of all the ways to save. They are missing potential savings in overlooked rooms of their homes and remain unaware of available energy efficiency programs.
Use interactive video content to bring those opportunities to life. Questline's interactive experience, 3D Smarter Home, shows residential customers how they can save energy in every room of their home.
Using 3D animated videos, an interactive website and integrated program information, your energy utility has the opportunity to educate customers on home energy savings and facilitate marketplace sales or program enrollment.
3D Smarter Home Shows Savings in Every Room
Learn about energy firsthand from a family who does it all. In Questline's interactive video content, a 3D animated family gives a tour of their home and offers lifestyle-based advice for saving energy.
As they navigate through the home, your customers will learn about energy-smart choices, watch animated tips pop up from appliances and other devices and discover energy-saving utility programs.
Interactive video content shows:
LEDs for every lighting environment
How to save when washing and drying clothes
Efficient cooking and cleaning in the kitchen
Smart technology like thermostats and advanced power strips
Installing an EV charger in the garage
Using a whole-home air-source heat pump
And many more ways to save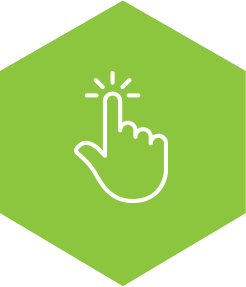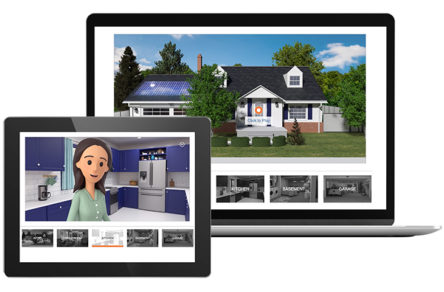 Why Interactive Video Content Works
Telling customers how to save energy is one thing. Showing them how energy efficiency fits into their lifestyle takes your message to another level.
With Questline's 3D Smarter Home, residential customers can literally see what it means to take control of their energy use, from smart home technology to simple behavioral changes.
Throughout the tour, the animated family puts a friendly face on smart energy choices, making efficiency entertaining and easy to understand.
Your interactive 3D Smarter Home includes:
Interactive digital environments of four rooms and home exterior
24 animated video tips linked to appliances and home features
Ability to add program info, marketplace links or other resources to hotspots and scenes
Option to add new rooms and custom tips
Desktop and mobile versions, compatible with all devices and web browsers
Support for bilingual content and seamless switching between languages
Tracking and full performance metrics reporting via Google Analytics
Learn more about Questline's 3D Smarter Home.
Submit the form below and we will contact you with more information.