Mobile Communications
Boost program participation and enhance the customer experience with mobile channel communications
Today's customers expect a mobile-friendly user experience from every brand they interact with — including their energy provider. That's why it's critical for your website, account portals, content and other digital communications to be optimized for mobile devices. Questline Digital's Mobile Solutions can help your energy utility take full advantage of the mobile channel to improve engagement, increase program conversions and achieve long-term customer satisfaction.
Benefits of mobile optimization for communications:
Enroll customers in programs with one click via text message
Offer text payment options to customers who prefer mobile
Drive engagement with Questline Digital's mobile-optimized content
Create dedicated mobile segments for marketing campaigns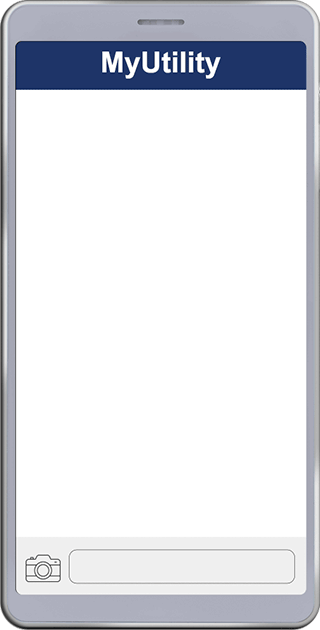 Text-to-Enroll Services
Questline Digital can help your energy utility drive traffic, engagement and enrollments with customers who prefer to use their mobile devices. With our Text-to-Enroll Services, make it as easy as possible for customers to enroll in programs and services with one simple click on their smartphones.
A variety of programs and services benefit from easy mobile enrollment, including:
Paperless Billing
Auto Pay
My Account
Outage Alerts
Payment Reminders
Payment Options/Bill Assistance
Energy Efficiency Programs
And More
One-click text enrollment is quick and easy, requiring less time and effort from customers. That means more enrollments with less friction — and higher customer satisfaction.
85% of smartphone users prefer mobile communications over emails or phone calls.
—PC Magazine
Billing and Payment Text Services
Your customers are accustomed to receiving billing and payment texts, whether from their healthcare provider or insurance carrier. They expect to interact with your energy utility in the same way. Questline Digital offers mobile options for collecting payments and sending billing communications.
Energy utility customers who prefer mobile can:
Pay their bill via SMS text message
Receive a notification when their bill is ready
Get alerts if their bill is trending higher than normal
Enhancing Every Channel for Mobile Communications
Are your energy utility's communications optimized for mobile? Whether you're looking to build mobile customer segments for a digital marketing campaign or create mobile-friendly landing pages, we can help your energy utility optimize the user experience.
Questline Digital's mobile engagement services include:
Creating dedicated mobile segments for broader campaign initiatives
Securing permissions to send text messages to customers
Identifying and engaging with customers who prefer mobile
Optimizing website landing pages or payment portals for mobile
Ready to learn more about optimizing your utility's mobile communications strategy?
Fill out the form below and Questline Digital will reach out soon.