Payment Assistance Campaign
Provide reassurance during the utility bill collection process by connecting customers with essential payment assistance options.
Utility bill collection requires a thoughtful, understanding approach. Nearly 35 million households in the U.S. were eligible for LIHEAP assistance last year, and many more customers needed billing or payment options to deal with financial hardships.
Many customers don't seek out help or even know that it's available until it's too late — and they've already fallen behind on their energy bill.
Questline Digital's Payment Assistance solutions make utility bill collection easier, connecting customers with program information and payment options when they need it most.
Why our Payment Assistance Campaign works:
Payment assistance information is delivered to customers at the moment they need it to ensure your message is timely and relevant.
Proactive outreach can connect customers with payment options or assistance programs before they fall too far behind.
All messaging uses a reassuring, supportive voice to show that your energy utility understands customers' challenges.
Demonstrate your commitment to keeping your customers safe and their power on — no matter the circumstances.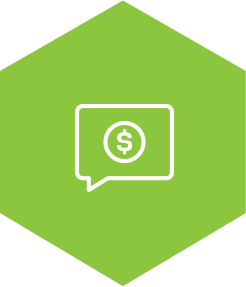 Case Study: One-Click Enrollment Helps Nearly 12,000 Customers with Deferred Payments
Utility bill collection is successful with the right communication strategy. PSE&G, an investor-owned utility based in New Jersey, partnered with Questline Digital to provide assistance to customers facing financial hardship due to the coronavirus pandemic. Questline Digital created a one-click landing page for easy enrollment in the utility's Deferred Payment Arrangement program. Within the first 72 hours of the email deployment, the Deferred Payment Arrangement program garnered 11,930 enrollments. Read full case study.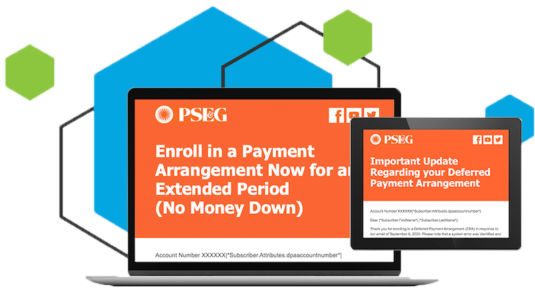 Payment Assistance Campaign options
Align your marketing and utility bill collection strategy to address customers facing financial hardship. With Questline Digital's email campaign and landing page, we make it easy to get payment assistance information in front of customers when they need it most.
Automated email campaign:
Three-message email campaign automatically deployed when a payment is late, missed or underpaid
Built-in flexibility to easily customize and brand the series
Seamless deployment through our robust Engage™ platform
Interactive landing page:
User-friendly qualifications calculator (based on LIHEAP eligibility)
Energy Assistance Portal to share all program information on one convenient, easy-to-use landing page
No-hassle implementation with Questline Digital's experienced, highly responsive digital team
Promotional assets, including web banners and social media ads, to build awareness of assistance programs
Learn more about Questline Digital's Payment Assistance solutions and be there for customers with a reassuring approach to utility bill collection.
Submit the form below and we will contact you with more information.