Power Your Business
Connect with SMB energy customers using our industry-specific website and segmentation tool
When it comes to energy efficiency, every industry is unique. That's why a content marketing strategy centered around segmentation is key for greater customer engagement.
Your small and medium-sized business (SMB) energy customers are looking for personalized content that resonates with their specific industry. With Questline Digital's Power Your Business segmentation tool, your energy utility can deliver the right information to the right SMB customers.
Why Questline Digital's SMB energy solution works
Segmentation is one of the best tools to maximize the impact of energy utility communications. Your business customers pay attention to messages that address their unique needs, challenges and interests. Plus, relevant content increases engagement with your energy utility's brand and program promotions.
It's easier than ever for your energy utility to reach business customers with targeted SMB energy communications.
Power Your Business features 10 industry landing pages:
Grocery and convenience stores
Healthcare
Lodging/hospitality
Manufacturing
Multifamily housing
Offices
Restaurants
Retail stores
Schools K-12
Warehouses
Industry-specific content drives up to 84% performance improvement in Questline Digital's segmented energy newsletters.
What's included in your SMB energy solution
Our Power Your Business solution features turnkey and customizable options to fit your utility's needs.
SMB energy-specific content focused on efficiency and cost savings
"5 Ways to Save" educational videos for each industry
Case studies that can be customized to feature a local business in your service territory
Custom sidebars to promote business programs or resources for each industry
Multichannel promotions,including banner ads, bill inserts and social media posts
Email campaign with three templates and coordinated schedule to maximize engagement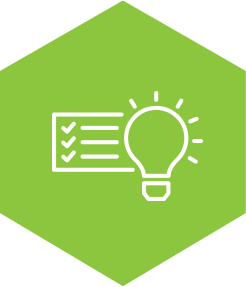 Ready to learn more about our Power Your Business solution for SMB energy customers?
Submit the form below and Questline Digital will contact you with more information.