Residential Newsletters for Renters
Turnkey engagement solutions that delight tenants again and again
By engaging with your renters every month, you can position your property as a helpful, trusted resource in their lives. Sending a regular newsletter allows you to deliver valuable content that makes your tenants' lives easier. This consistent touchpoint not only increases satisfaction, it also drives loyalty.
Each newsletter is an opportunity to inform renters, help them lower their living expenses and promote relevant amenities or community news.
Why Questline Digital's newsletters work
This content marketing solution builds trust and loyalty through ongoing engagement. In each monthly newsletter, your renters receive valuable information that:
Answers their questions
Offers helpful advice to lower living costs and improve comfort
Inspires them to take control of their energy use
Updates them on building news or resources
Over time, customers view you as a helpful resource that's always there for them. When you tell them about a new service, they listen — because it's not a one-off message, it's part of the interesting content they look forward to each month.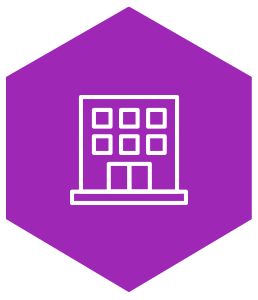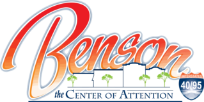 "The newsletters are a wonderful way to communicate with customers. Most customers like DIY content and videos because they don't have to read something complex. Questline Digital's content library gives me the flexibility to choose the exact types of content I know our customers will enjoy."
—Crystal Thompson
Accounting/Billing Technician, Town of Benson
What's included in your tenant newsletter solution:
Unlike other newsletter services, we don't create more work for you. Instead, we provide all the content and technical support you need. Gain access to turnkey content and newsletter templates that can be customized to fit your goals. All you need to do is hit "approve" and we'll do all the rest.
Monthly newsletter deployment managed by our experts to maintain list hygiene, CAN-SPAM compliance and deliverability best practices.
Four original content pieces each month, pulled from our library of 4,500+ content assets, including professionally produced videos, infographics, articles and interactive quizzes.
Access to content that covers renter-specific energy efficiency advice, affordable smart home technology upgrades and other topics that align with your property's goals and audience needs.
Flexibility to review and approve content, request changes, manage lists and schedule deployment dates with our robust Engage™ platform.
Opportunity to personalize content to include your own links and apartment- or community-specific information.
Fully responsive, mobile-friendly email templates customized to include your logo and brand colors.
Comprehensive performance metrics and easy-to-understand analytics.
Guidance from our strategists on how to optimize your newsletter for maximum customer engagement.
Ready to learn more about Questline Digital's residential newsletters for tenants?
Submit the form below and we will contact you with more information.