Welcome Series for Renters
Improve satisfaction and build lasting engagement by welcoming tenants to their new home
Consumers expect a warm welcome from companies they interact with, including their apartment building or rental community. Questline Digital's Welcome Series is a best-practice solution designed to connect with new tenants before they even step foot in their homes. An essential customer engagement campaign, Welcome Series has the power to positively impact tenant satisfaction and loyalty.
Why Welcome Series works to onboard new tenants
Your new tenants are anticipating information and are ready to engage with your content. In fact, 70% of all Welcome Series messages are opened by recipients. Don't miss the opportunity to differentiate your property from the competition, offering a better tenant experience.
From community news to rent payment options and energy efficiency resources, this is your opportunity to share important information with new renters. Help them keep costs low, improve the comfort of their space and connect with their new community.
What's included in our automated Welcome Series solution for renters:
Each Welcome Series campaign is fully automated and simple to implement, thanks to proven templates and tested designs. Connect with new tenants without ever having to lift a finger.
An experienced implementation team helps you launch quickly, using email templates that can be branded with your facility's logo, colors and custom content.
Automated email touchpoints are delivered on a regular cadence during a new tenant's first 30 days, when they are most receptive to communications.
A fully automated campaign that is maintenance-free and requires no design, programming, or marketing knowledge, giving your team the freedom to focus on core business goals.
Engagement reports with easy-to-understand behavioral data allow you to measure success and optimize future messages or offerings.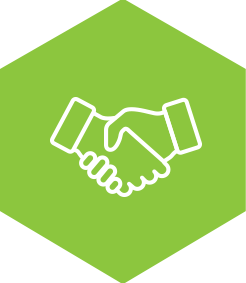 Ready to learn more about our Welcome Series solution for renters?
Reach out today for a demo of our tenant engagement solutions.