Social Media Content
Ready-to-use social media content for utility companies
Social media is a great channel to build strong, long-lasting relationships with business and residential customers. But to be successful, you need to post quick, fun and highly visual content that resonates with these customers.
Questline Digital's catalog of social media content for utility companies provides the tools you need to boost engagement. Drawn from more than 4,000 content assets, our social posts and recommended content calendars allow energy utilities to increase customer satisfaction as they share relevant energy topics and program information.
Entertain and educate with multimedia content
Social media users are on the go. That's why Questline Digital's social posts focus on eye-catching multimedia content that will quickly make an impression with your customers.
Questline Digital's social media content for energy utilities includes:
Animated GIFs
Short-form videos
Infographics
Interactive games and quizzes
How-to and educational articles
Since most customers access social media sites with their smartphones, it's essential for content to be designed for smaller screens. All Questline Digital content is optimized for mobile, ensuring that it looks great no matter what devices your customers use.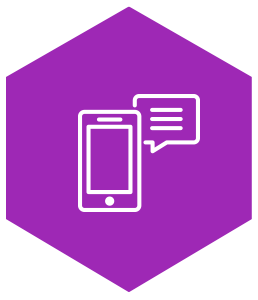 Social media posts with videos get 200% more likes, comments and shares than posts with just links or no media at all, according to Questline Digital performance metrics.
Easy-to-manage social media calendars
Social media is 24/7. Maintaining strong social customer relationships means engaging with them throughout the week, every week. That's a lot for time-strapped energy utility marketers.
Questline Digital makes it easy with ready-to-deploy social posts and content calendars that help you plan what and when to post every month. Our social media calendars are based on digital marketing best practices and Questline Digital's robust performance metrics. They include fresh, timely content that builds engagement and connects customers with programs and services throughout the year.
Social media calendars include:
Energy efficiency tips for each season
Timely safety advice
All major holidays
Energy efficiency tips for each season
Timely safety advice for storms and seasonal changes
All major holidays
Program-related posts such as EV, solar and smart home technology
Energy-specific recognitions like Lineman Appreciation Day and National Electrical Safety Month
Observances from Earth Day and Arbor Day to Poison Prevention Awareness Month
Energy-related posts for fun events like Slow Cooking Month, Popcorn Day and Frozen Food Day
Looking for a particular topic to support your energy utility's social media strategy? Since Questline Digital's social posts are part of our robust content catalog, you can search for specific needs based on customer type, media type or topic.
No matter the message or program goal, you can find a social post that's ready to publish instantly. Questline Digital content strategists are also available to create a custom social media calendar for your energy utility or craft unique content to your specifications.
Learn more about Questline Digital's social media for utility companies.
Submit the form below and we will contact you with more information.