Energy Efficiency Content
Boost your energy efficiency marketing efforts
Consumers have a growing interest in energy efficiency but need more information on how to assess programs and technologies. In fact, research from Parks Associates shows that 56% of customers find it "very important" to have an energy efficient home; however, only 9% believe their home is energy efficient.
Maximize your energy efficiency marketing efforts by filling the education gap and providing customers with content that answers their top questions and concerns.
Marketing Energy Efficiency with Content
Questline Digital's Energy Efficiency Content Collection includes resources built specifically for your target audience. Whether you're talking to renters, homeowners, small business owners or key account customers, our content catalog offers relevant assets that speak to their different needs.
We make it simple to speak to all customer motivations and concerns. Available content covers cost savings, increased home comfort, convenience, environmental impacts and more.
What's included in Questline Digital's Energy Efficiency Content Collection
Elevate the importance of energy efficiency and make complex topics approachable by helping customers understand their role in energy conservation. Use our wide variety of content formats to speak to your diverse set of customers.
Videos – offer how-to tutorials and explainer clips that walk viewers through everything from insulation and outdoor lighting to room-by-room energy checkups and efficient cooking techniques.
Checklists – guide customers' decision-making process and help them ask the right questions along the way.
Calculators – help customers determine potential energy savings with interactive interfaces.
Quizzes – transform energy education into something entertaining with engaging games and surveys.
Interactive experiences – make energy efficiency marketing simpler than ever with self-guided home and room tours.
Infographics – illustrate complex energy concepts to make them memorable and engaging.
Articles – go in-depth on important topics with easily sharable and customizable blog posts.
Energy Efficiency Marketing Made Possible
Remove the complexities of content creation with Questline Digital's collection of top-quality assets, facilitating energy efficiency education at scale.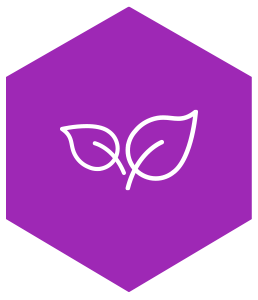 Ready to learn more about our Energy Efficiency Marketing solution?
Submit the form below and we will contact you with more information.