Outage Communications Solutions
Your outage action plan for greater customer satisfaction
The right communications strategy will ensure that customers stay informed before, during and after severe weather. Questline Digital's Outage Solutions provide essential, time-sensitive messages to customers when they need it most.
Why Questline Digital's outage solutions work
By providing customers with essential safety resources and outage tips, your utility will not only increase engagement, but also increase enrollment in your outage and storm-related programs.
The right outage communications strategy can help level-set customer expectations when the power goes out — and achieve long-term customer satisfaction.
Energy utility customers expect proactive outage communications — including easy access to online resources and seasonal safety tips.
Consistent outage communications help minimize call center volume while maximizing the distribution of information.
Your energy utility can build trust and positive perceptions of your utility's power restoration efforts.
Outage Solutions Email Campaigns
Storm Prep Series
A series of mobile-responsive, season-specific emails: One set offers warm-weather storm content and the other is tailored to winter weather events.
Both outage solutions are easily customizable to your brand and designed to prominently promote key services, such as outage alerts and maps.
Storm Event Series
A series of mobile-responsive emails that guide customers through the outage and restoration process, informing customers when:

An outage has impacted their area

Power restoration efforts are underway

Using timely, relevant content, these outage solutions emails can quickly be edited to incorporate location-specific updates delivered through your outage management system.
Both outage solutions series offer:
Seamless implementation, deployment and reporting analytics through our Engage™ platform.
After-hours storm event services, available 8 a.m. to 12 a.m. EST, to ensure immediate communication with customers.
Analytics and reporting to track customer engagement.
Outage Solutions Social Media Content
Questline Digital's outage solutions collection of social media content will prepare your customers for storm-related outages, offer safety advice and answer questions during the restoration process.
These engaging, shareable social media posts are designed for mobile — so your customers can get the info they need on their smartphones even if their power is out. By anticipating and answering common questions, you can prevent overwhelming phone calls to customer service lines.
The social media outage solutions collection includes animated videos and infographics, covering:
Outage preparation
Storm safety
Downed line safety
Lineworker safety
Restoration process and timing
Post-storm safety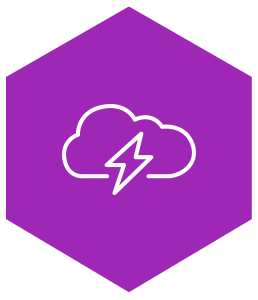 Learn more about our Outage Solutions and keep customers informed before, during and after severe weather.
Submit the form below and Questline Digital will be in touch soon.