New name highlights the agency's growth and its advanced communications and CX solutions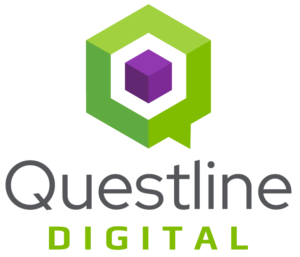 Questline, an established energy marketing partner, today becomes Questline Digital. The new name reflects the company's rapid growth and expanded services to address communication gaps across the customer engagement environment for energy utilities.
With a proven history of producing multimedia content and managing complex email and mobile communications programs, Questline Digital also applies advanced strategies for its utility clients, leveraging data and technology to optimize customer communications.
"Changing our name to Questline Digital better tells the story of how we've evolved in recent years to provide our clients with the solutions they need most," said Dave Reim, President of Questline. "We have invested in digital solutions to better serve our utility clients in their mission to improve customer satisfaction and we've expanded our team to include customer experience and marketing experts from outside the energy industry. Alongside our creative agency's deep history with utilities, this means we can offer our utility clients unparalleled proficiencies in technology and engagement strategies."
The explosion in digital technology in the last decade had upended the way utilities communicate with customers at every touchpoint. Customers expect to receive relevant, personalized communications in their channel of choice, whether that means receiving power outage alerts on social media or paying their monthly bills via text message.
"Moving customer experience initiatives from concept to fulfillment requires technical expertise, data insights and the ability to quickly adapt to evolving customer expectations," explains Reim. "Questline Digital is helping our energy utility clients connect those dots."
About Questline Digital
Questline Digital is a marketing and technology agency that builds engaging experiences throughout the utility customer journey, boosting program participation and overall satisfaction.
As a full-service partner, Questline Digital's team of strategists, energy experts and developers work with clients to build cohesive digital experiences that educate, engage and inspire action among diverse customer segments. Mixing multimedia content, integrated technology and data-driven communication strategies, Questline Digital solves industry challenges and drives measurable results for energy providers across the U.S.