Working for a small electric cooperative, Robert Raker wears many different hats.
Currently, as Manager of Communications and Public Relations for West River Electric Cooperative, Raker uses his technical background as a master electrician to effectively communicate complicated information to members.
"I never went to school for marketing or public relations," Raker says. "While it wasn't traditionally my background, my technical knowledge about electricity allows me to effectively speak about it to our members. At a small coop, you wear so many different hats that you become a jack of all trades."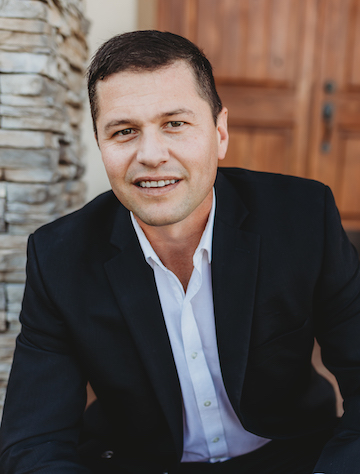 Raker joined West River in 2008 as a marketing representative where he was tasked with "selling things that generate load," specifically electric heat and water heaters. Now, the emphasis is on selling time-of-use (TOU) rate programs, opening the market for electric vehicles. For example, West River developed a residential EV rate with unlimited charging on nights and weekends for $30 per month. The goal of the program is to reduce the burden of EVs on the electric grid.
"Human nature takes a long time to change so you need to change it early and often," Raker explains. "A flat rate of $30 takes away the unknown. Customers know what it's going to cost to charge an EV. As long as members charge when the peak demand is low, we can keep it at a low price."
Recently, Raker was responsible for communicating a three-month rate reduction to membership. Thanks in part to a Payment Protection Program (PPP) loan during the coronavirus pandemic, West River was able to give members a lower rate for three months via a power cost adjustment.
"Early on when COVID-19 started, we were watching our energy sales decline as commercial businesses were scaling back," Raker explains. "We applied for the PPP loan and got it. Fortunately, our sales didn't plummet dramatically like we were anticipating. We ended up getting the loan forgiven, and that was a portion we were able to give back to our members."
To reach members of all ages, Raker says it's vital to communicate on multiple platforms. For older audiences, he utilizes Facebook and West River's Cooperative Connections magazine. He also takes advantage of LinkedIn and Questline Digital eNewsletters to connect with Key Accounts customers, along with Instagram to connect with younger generations.
In the early days of social media, Raker says he remembers pitching Facebook to leadership and receiving initial resistance. He didn't give up, and eventually, West River became an early adopter of Facebook. Fast forward to today, and he is once again communicating the benefits of a popular social media platform — this time with TikTok.
"We have younger members, and they won't be reading an article in our magazine or coming to our annual meeting," Raker explains. "We have to go where they are, and where are they? They're on TikTok."
As West River's primary social media manager, Raker has been successful at building a presence on the trendy video-focused platform. In fact, one TikTok video received more than 1.1 million views. Other electric cooperatives are following West River's lead and creating TikTok videos of their own.
When he's not managing PR for West River, Raker is wearing yet another hat: law student. He is in his final year at Mitchell Hamline School of Law and hopes to use his degree to expand to other areas of the industry like legislative affairs. To break up the long days of working and studying, Raker takes advantage of the amazing mountain bike trails and skiing areas in western South Dakota.
Questline Digital connected with Raker to get his thoughts on impactful customer campaigns, connecting with younger generations and the changes he foresees in the industry.
How did you get started in the energy utility industry?
I started as an apprentice electrician for a local electrical contractor, and I worked with utilities to provide services to both homes and businesses. I eventually worked my way up to journeyman and master electrician, while keeping my eye open for opportunities to get my foot in the door of a utility.
In 2008, I got the chance as a marketing representative. I have since furthered my education while working at the co-op. I'm currently in my final year of law school, all while working full-time for West River Electric Cooperative.
What has changed the most about your job in the utility industry over the course of your career?
When I started, my time was primarily spent selling products to promote load growth, for example water heaters and electric heat. Today, we are still focused on load growth, except now we emphasize using the energy at the right time. This means pushing demand response and dusting off the old time-of-use (TOU) rates. As for the technology, West River Electric Coop has had its TWACS AMI system since the early 2000s. That is what I learned on, so I don't know any different.
The major changes in technology that I have seen relate to the way we communicate with our membership. There is so much "noise" in people's lives, we are forced to meet them where they are, and that requires different platforms. We have our monthly magazine that we have always had, but we now have Facebook, Instagram, LinkedIn and, most recently, TikTok. We leverage Questline Digital for our commercial accounts and use the content on our LinkedIn page. Our co-op is experiencing exponential growth, and we must try and squeeze out more with less. That's why we need to use content across multiple platforms.
What excites you the most about the energy utility space?
The canned answer is the changes and challenges ahead. I'm excited about the future changes, but more specifically, the new workforce that is replacing those retiring. We (those in the utility industry) are standing on the shoulders of giants, and they are definitely giving up something that is better than when they took over. So, now it is the younger generation's turn to do the same thing. These new leaders come with a different perspective, and it will be exciting to see what that looks like. I use the analogy of a puzzle that lost the lid. I don't know what the picture is going to be, but my job is to just keep trying to put the pieces together.
What campaign or initiative are you most proud of?
We recently lowered our rate for three months to return margins back to the membership via power cost adjustment. In a time when prices are going up, and many utilities are trying to recover costs from last February's cold spell, we are returning money back to the membership. This demonstrates good management and the power of sticking together. It also makes for a high open rate in your email.
What's a marketing campaign you wish you'd thought of (inside or outside the energy industry)?
The Budweiser "Wassup?" campaign because it was very catchy. I can appreciate how it focused on a specific demographic using a common platform, TV. Target marketing is nothing new, but we can get more granular and precise with our messaging now.
What is the hardest part of working in the energy industry today?
Keeping up with the growth and changes. The industry has some of the brightest people working in it, but it needs more. Another part is showing the true value of electricity because it is human nature to expect things like electricity. Today, our members expect uninterrupted service and instant notifications.
Finish this sentence: If I weren't working in the utility industry, I would be…
A self-employed electrician/building contractor. I enjoy putting in hard work, and the real estate market is rewarding and lucrative. Homeowners deserve a quality and sustainable product. A house is typically someone's largest purchase, and contractors work very hard for their money.
How do you anticipate the world of energy evolving in the coming years?
The world of energy will become more known, transparent and open because of peer-to-peer energy trading and artificial intelligence. We will have consumers and producers in one, known as "Prosumers." Energy will be transferred and sold via artificial intelligence and electric utilities will be more service oriented. "Prosumers" will value electricity and energy because they are a potential revenue stream.
On a side note, they have always been a potential revenue stream, but we don't often view it that way. However, the older generation does because they have gone without it before. We will experience that same shift in perspective in the future because of the options that are available to anyone connected to the grid.
What advice would you give to those entering the utility space?
First, make your bed in the morning to start the day off with a win. Next, read "Who Moved My Cheese," become a lifelong learner and be OK with being surrounded by smart people. The utility space is full of smart people, and it is OK to not be the smartest person. In fact, if you are the smartest person in the room than you are in the wrong room. Finally, put your head down, work hard and appreciate the small wins because the utility space doesn't always change fast, but it will be worth it.
Participation in Questline Digital's Energy Spotlight series does not indicate an endorsement from utility partners.