With a background in broadcast news, Todd Long has made it his mission to transform Huntsville Utilities into a valuable information source for customers. As Electronic Content Administrator, Long has taken a customer-centric approach to every communication, whether social media posts, news releases or episodes of the utility's award-winning YouTube show.
"My very first job in television was writing news topicals, which promoted the stories of the day," he recals. "I'd always ask the producers, 'Tell me the story that has the most benefit to viewers.' It's the same approach I use here. I'm always looking to share useful information that will provide the most value to our customers."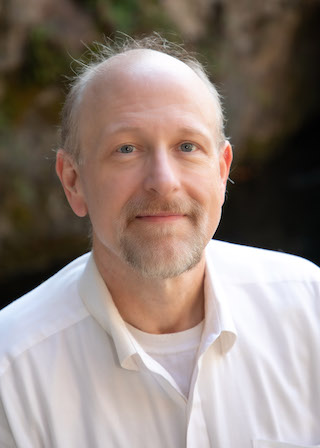 Long and his team recently received the award for Most Creative Social Media Campaign at E Source Forum for Huntsville Utilities Television (HUTV). The show provides a lighthearted approach to important energy topics. While the show began as a Facebook Live every Friday, he explains, it proved too difficult to produce live during the COVID-19 pandemic. The team now creates weekly episodes in a pre-recorded format.
"My wheelhouse is producing for television, so I automatically default to shooting video, editing video or writing for video," Long says. "I've turned this skill into an added bonus in my work here."
In addition to his passion for video, Long understands the power of social media as a customer engagement tool. When he came to Huntsville Utilities nearly five years ago, they were only using social media for power outage updates. Since taking the helm, Long has grown the utility's social media presence by sharing educational yet entertaining tips, need-to-know resources and heartfelt stories that humanize the utility. This has led to considerable growth on all digital platforms.
"The biggest thing that I tell people is to treat social media with the seriousness it deserves," he explains. "In fact, 57% of people will go to a digital platform first if they want to make contact with your company. And the time of day doesn't mean anything to your customers. They assume, 'If I'm on social media right now, my utility should be too.'"
Most people only think about their energy utility when there is a power outage or when they receive their energy bill. That's why Long focuses communications on being a helpful resource to customers, while also entertaining them. "I just like to have fun, laugh and make other people laugh," he says. "If I can combine all of these things and get paid for it, what could be better than that?"
Along with the fun content on social media, he is also focused on educating customers on the realities of the utility industry and what it takes to keep their power on. "During an outage, our lineworkers aren't just sitting around waiting for it to stop raining," Long explains. "They are out in the storm risking serious injury or worse to get your power back on. I think showing this side of utility work has made a big impact."
Questline Digital spoke with Long to get his thoughts on innovative ways to reach utility customers, changes in the industry and the essential role of social media.
How did you get started in the energy utility industry?
I ended up in it by chance. I've been in marketing and communications for just over 20 years. I was trained as a videographer and worked in an advertising agency straight out of college. I was eventually hired away by the CBS affiliate in the city where I lived, where they used me in their marketing and promotions department to produce what are known as "topicals." These are the short commercials you see on network TV telling you why you should watch that station's upcoming newscast. While that's a very specific type of marketing, I've found the basic strategies behind it cross over into what I currently do in my work for the utility industry.
I continued doing this type of work for TV stations across the country, including Phoenix, Arizona, and Omaha, Nebraska, before finally settling in Huntsville, Alabama. It was at that point I decided to get out of broadcasting and move into something else, as the broadcast TV industry was struggling much like newspapers at the start of the internet age.
After working for a defense contractor, being a freelancer and one last broadcasting gig, I learned of a new position being created at Huntsville Utilities for someone who would oversee all forms of digital communication, primarily social media. I applied for the job, not knowing they already had an internal candidate lined up. They changed their minds after my interview and, fortunately for me, here I sit. (Don't worry, they found a different full-time job for the other guy.)
What has changed the most about your job working in the utility industry over the course of your career?
I've only been in the utility industry for about five years, so I wouldn't say a lot has changed there. However, having been a communications professional for over 20 years, the biggest change — and it impacts all industries — has been the rise (and importance) of social media.
I have a presentation I give at webinars and conferences that discusses why (and I firmly believe this) your company's social media presence is the most important thing your communications team is doing. The immediacy. The size of the audience. The low cost of use. The give and take with the customers. It's completely redefined how utilities — or any company — communicate with customers.
Of course, something that important has to be used properly, and it bothered me when I would see a utility company that was basically taking the approach of, "Oh, social media is just a young person's thing. Have an intern take care of it, and we'll check it off the list."
What excites you the most about the energy utility space?
Being able to teach people more about it. When I first came on board at Huntsville Utilities, I spent so much time just doing research and asking questions, trying to learn as much as I could about what it takes to have this amazing infrastructure we have.
Now I get to pass that information along to our customers. So many people — myself included, before I joined the company — just take this for granted. Flip the switch, you've got light. Turn on the tap, there's the water. Turn on the heater, the gas heats your home. But there's just so much more to it than that. These people who work out in the field risk injury or worse every day. But if they didn't do that, our society would degrade into something out of "The Walking Dead" pretty much overnight. The pandemic helped people realize that a lot more, I think.
What campaign or initiative are you most proud of?
We produce a weekly (well, when our schedule allows, it's weekly) web show called HUTV: Huntsville Utilities Television. We take a serious, beneficial topic (how to prepare your home for winter, how to avoid utility scams, etc.) and "sandwich it in silliness." Last month, we received the "Most Creative Social Media Campaign" award for it at the annual E Source Forum. You can check it out on our YouTube channel.
What's a marketing campaign you wish you'd thought of (inside or outside the energy industry)?
Many years ago, there was a product called "Head On," which was a rub-on headache remedy. The spots were just a guy saying, "Head On: Apply directly to the forehead" over and over again. Simple, but people remembered it.
What is the hardest part of working in the energy industry today?
We're a target. Some people just aren't going to understand what it takes to provide them with electricity, water and natural gas. To them, we're just the big building downtown that wants a check every month. Even though Huntsville Utilities literally has some of the lowest rates in the nation, we have customers who will still say they're paying too much. And you can't change their minds because they don't want their minds to be changed.
There are a lot of people in this country who are just angry, and in a twisted way, being angry is what makes them happy. Social media has given them an outlet for that.
Finish this sentence: If I weren't working in the utility industry, I would be…
Still in communications/PR/advertising, but not in sales. I did that for a while and hated it. I definitely wouldn't be having as much fun in life as I'm having now. I work with a great group of people and we're all friends outside of work as well. I've had other companies contact me and ask me to consider working for them, but I always just tell them "No, thank you." I'm having too much fun where I'm at.
How do you anticipate the world of energy evolving in the coming years?
Obviously, the discussion of climate change will continue. We're a natural gas provider at Huntsville Utilities as well, but we don't see too much of the anti-natural gas talk you see in other parts of the country. In fact, we have a waiting list for people who want it hooked up in their homes. We can't get the pipe laid fast enough to keep up. Every now and then, someone will chime in with some "leave it in the ground" talk, but our customers tend to rally to the defense of natural gas.
Huntsville Utilities doesn't generate electricity, we just purchase it from TVA as a distributor. But we do work closely with TVA and other organizations on projects involving renewable energy and long-term storage.
I also think we're on the verge of a sudden, big jump in electric vehicle adoption. That's what I'm looking forward to, and we're starting to see it in Huntsville. I know I (personally) am tired of paying $3 per gallon.
What advice would you give to those entering the utility space?
Like any job, it's not for everyone. I'm fortunate in that I ended up at a forward-thinking company that allows me to try new things and be out on the fringes a bit. The great thing about the utility industry is that while it's going through changes, it will still always be around in some form or fashion.
Participation in Questline Digital's Energy Spotlight series does not indicate an endorsement from utility partners.