Natasha Contreras is the epitome of a jack of all trades, having held roles on multiple teams at San Diego Gas & Electric (SDG&E) including IT, project management and marketing. Currently EV Customer Engagement Manager for the utility, Contreras now focuses her efforts on educating the community on going electric.
Contreras joined SDG&E straight out of college. What began as an interim position as a contractor became a full-time opportunity as Contreras volunteered for new initiatives and moved her way up the company. She worked in project management for her first five years before moving into her marketing role to promote clean transportation.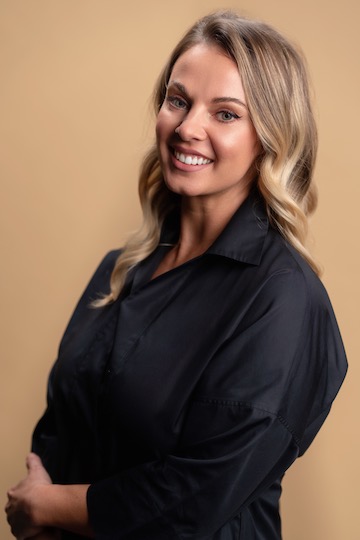 "Utilities are a little bit slower on the uptake picking up some of the systems because everything that we do is so compliance-focused, we're highly regulated and there are so many privacy concerns," Contreras explains. "So, it takes a little longer for us to catch up to some of those types of technology, but I think that's helped me to learn holistically how the utility industry functions."
When she joined the clean transportation team, the group consisted of 12 people. Now, she says, the evolution has been incredible, growing to over 30 people with Contreras managing a team of 12.
It's been four years since Contreras started with the team. She says their priorities are two-fold:
Educate customers of the benefits of electric vehicles, and
Educate customers on the utility's role as a facilitator and advisor.
Contreras has been accomplishing this through their LOVELECTRIC campaign, which is designed to break myths about EVs through educational materials for customers, dealerships and charging providers.
Contreras' team is also focused on ensuring equitable opportunities for their customers. They are dedicated to sharing resources about funding and grants and ensuring their materials are easy to understand for all customers, including adding multilingual resources to accommodate the large Spanish-speaking population in San Diego. Contreras herself was born in Russia and moved to the United States at 10 years old. Russian is her first language, so she uses that as a guide to make sure the materials they create are universally understood.
In addition, Contreras' work includes outreach both in-person and virtually to connect with customers about EVs. Before the pandemic, they hosted 75 events a year to allow people to test drive EVs and ask questions. As the pandemic took its toll, those events dropped to zero. Instead of pushing people to buy EVs, Contreras and her team shifted their messaging to concentrate on customers who were currently driving an EV or planned to buy one.
Although it wasn't her first choice for work, Contreras has grown to love working in the utility industry. "I by chance ended up in the clean transportation group. I didn't come into this group with a passion for environmental justice and getting more EVs in the world," she says. "But now, to me, I have the best job in the world. I get to be creative every day and work with so many interesting dealers and groups of people, getting to do all these fun things to educate the community about EVs. My passion is being creative and that's exactly what I get to do here."
Outside of work, Contreras enjoys traveling and staying active, hiking trails or visiting the beach with her two Yorkies, Chloe and Celine.
Questline Digital spoke with Contreras to get her thoughts on innovative ways to connect with customers, changes in the utility industry and thought-provoking marketing campaigns.
How did you get started in the energy utility industry?
I graduated from San Diego State University with a degree in Marketing and Communications during the recession, in 2009. My dreams of going into advertising and living out my full Mad Men life were quickly brought to reality with the lack of work availability.
I started my role at San Diego Gas & Electric (SDG&E) thinking it was an interim position — something to hold me over while the market picked back up and the marketing agencies started hiring again. I distinctly remember onboarding in my first role at the company, as a Business Systems Analyst, and talking to my coworkers that referred to themselves as "lifers." I thought to myself, there's no way that's going to be me — I couldn't fathom staying at the same company for any longer than just a few years.
Well, since then, the economy picked up, and then crashed again (a few times, at that). I had plenty of opportunities to move on to other companies, but I chose to pave my own pathway at SDG&E, volunteering for different projects and initiatives. Twelve years later, I am still here, and I can truly say, I love what I do.
What has changed the most about your job working in the utility industry over the course of your career?
I feel like a lot has changed since I started working at the utility over a decade ago. Perhaps it was because I was inexperienced and green, but the thought of working for a gas and electric company back then didn't seem very exciting. It is fascinating to think back over the last 10 years or so and observe the progress that has been made. While the priority for the company remains to be clean, safe and reliable, the concept of innovation and technology has certainly dominated my sphere as time went on.
One of the things I love most about working for a company of this size is that there are so many opportunities to broaden your skill sets in various areas. While my passion has always revolved around the creative space, I found ways to incorporate those talents into my day-to-day work.
Through the years, I transitioned between the IT space, to project management, to business process to change management, and finally landed where I am today — the clean transportation space, where I thrive from coming up with creative ideas on how to engage with our customers and generate awareness about the benefits of driving electric.
What excites you the most about the energy utility space?
The endless opportunities! I work for a group that is truly on the brink of the next frontier. We are changing the way people travel! I couldn't think of anything more exciting.
Change is frightening and it's happening quickly. I lead a team of passionate individuals, tasked with the vision to reimagine transportation. There are not enough hours in the day to keep up with the new technologies that are coming to the market. We have made it our goal to be our customers' trusted advisor. To take the overwhelming amount of information about the available clean transportation options and condense them down to something that is easily digestible.
I also love the opportunities to network with so many other companies and individuals in this industry. Whether it's checking out the newest EV models that are coming to the market or learning about new innovative charging methods that can dispatch excess energy back to the grid, I feel like I learn something new every single day, and I love knowing that I'm not going to get bored at work any time soon.
What campaign or initiative are you most proud of?
I can honestly say that our current LOVELECTRIC campaign is what I'm most proud of so far in my career. It's relatable, empathetic and funny. We are in the business of myth-busting. Driving electric — what's not to love? No more oil changes. No more worrying about rising gas prices. Smooth rides and sounds of silence. How many more reasons do you need?
We're teaching our customers that they can help save the environment and experience the thrill of clean living when they drive an electric vehicle. Falling in love has never been easier. It's time to LOVELECTRIC.
What's a marketing campaign you wish you'd thought of (inside or outside the energy industry)?
There are so many good ones! I love watching the Super Bowl every year solely for the commercials. I tend to lean toward humor, and to me, GEICO always knocks it out of the park and I find myself laughing out loud. On the same token, this Orbit Gum commercial was hilarious and definitely got my attention.
Probably the most relevant example I can think of was the Audi e-tron campaign from 2018. They were one of the first OEMs to make a strong push for EVs in the mass media and I definitely found myself pulling ideas for our own campaign from their "myth-busting" strategy.
What is the hardest part of working in the energy industry today?
The energy industry has definitely evolved over the last decade and turned into an innovative technology space. It's exciting to see what the Elon Musks of the world are coming up with to push the needle.
That said, one of the hardest parts of working in this industry today is keeping the balance between the possibilities of the future and the reliability of the day-to-day operations. The impacts of the pandemic have taken a toll on almost every industry over the last two years, and the energy industry is no exception. We have to stay mindful in our messaging — continue to innovate while ensuring that all our customers have equitable access to our offerings.
Finish this sentence: If I weren't working in the utility industry, I would be…
Doing my same job anywhere. While I mentioned above that I have truly come to love working for the utility, at my core, my passion is being creative. And I feel like I can transfer this skill set to any industry. Marketing, communications and project management are universal skills — you just have to find something that excites you!
How do you anticipate the world of energy evolving in the coming years?
There are so many exciting things on the horizon! New technologies are paving the way to a more efficient, sustainable future. I'm looking forward to the next few decades — to a time when pumping gas will be the anomaly rather than driving electric, and to cool concepts like autonomous electric vehicles that will be charged wirelessly.
I love the feasibility of connecting and building partnerships with contacts across the country, and at this point, the whole world. The virtual environment has given everyone access to network with whoever we want, and I anticipate that we are going to continue finding efficiencies and developing the industry quicker.
What advice would you give to those entering the utility space?
My advice is to have an open mind. The possibilities are endless. I don't think I would have considered the utility to be an innovative technology company back when I was first starting. But that has changed, and my eyes have been opened to think big and constantly pitch new ideas, and I encourage everyone to do the same. Just because something has been done one way forever, doesn't mean it has to stay that way.
Participation in Questline Digital's Energy Spotlight series does not indicate an endorsement from utility partners.