Simplify and Improve Renter Engagement
Give tenants a reason to stay.
Enhance the renter experience with ready-to-go content and automated email solutions. Minimal effort from you, massive impact on tenant satisfaction.
Renter Engagement Starts with a Warm Welcome
Soon there will be an oversupply of apartments, giving buildings with a superior tenant experience a jump on the market. Let tenants know they made the right choice by welcoming them to their new home.
Our digital solutions can serve as your 5-star welcoming committee. With an automated sequence of emails coinciding with move-in, your residents will learn about everything from payment options and amenities to ways they can cut living expenses.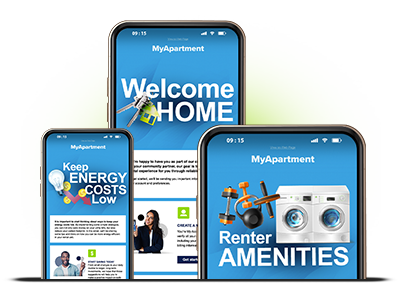 Foster Long-Term Residents with Consistent Engagement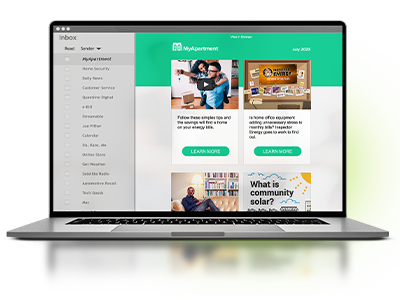 Differentiate your tenant experience by providing a monthly newsletter filled with community news and renter-specific advice. Our editorial team can help you curate a monthly or quarterly issue, filled with helpful content your residents will look forward to receiving.
Give tenants the information they need to create a comfortable and affordable home environment. Customize newsletters with your own community news, or let our strategists and developers do all the heavy lifting.
Content That Lowers Tenants' Living Expenses
Cut tenant electricity usage with engaging and educational content. Share videos, infographics and articles that teach renters how to lower costs while maintaining comfort.
Our library of ready-to-go assets makes it simple to educate your community on the benefits of smart thermostats, smart plugs, LED bulbs and more. And when you help renters cut living expenses, their satisfaction increases.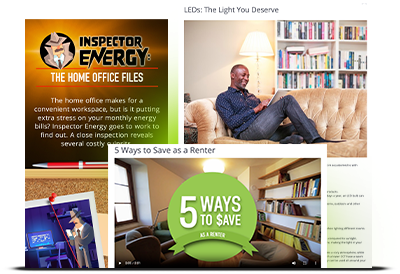 Who is Questline Digital?
Questline Digital is a marketing and technology agency that builds engaging experiences throughout the customer journey. As a full-service partner, our team of strategists, creatives and developers work with clients to build cohesive digital experiences that educate, engage and inspire action among diverse audience segments. By mixing multimedia content, integrated technology and data-driven communication strategies, Questline Digital solves challenges and drives measurable results for clients nationwide.
Ready to see how Questline Digital can improve tenant satisfaction?
Reach out today for a demo of our renter engagement solutions.