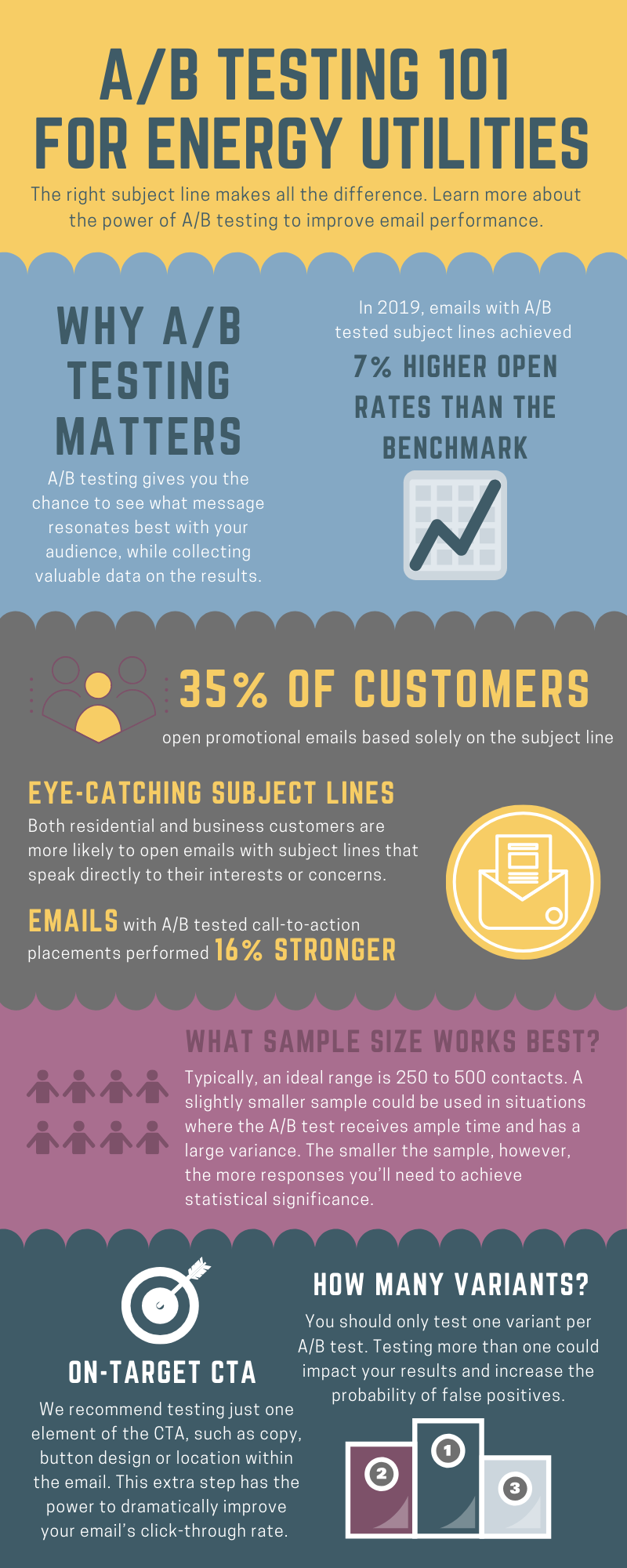 What messages resonate best with your target audience? A/B testing is an easy way for energy utilities to make data-driven decisions in your content and design choices.
Every customer is unique — a message that works for one audience segment may not be effective for another. With A/B testing, you can better understand what message garners higher customer engagement for a particular list by testing different versions with a small sample and then sending the "winning" message to the bulk of the list.
A/B testing can be used to optimize different parts of your message, including the subject line, hero image and call-to-action placement. However, only test one variant per A/B test. If you test both the hero image and call-to-action, for example, it's difficult to determine which element triggered a better response.
We recommend testing for a full week, considering 93% of all opens and clicks happen during this time. Once the test has garnered enough responses, the next step is to declare a winner. A good rule of thumb is to look for 95% confidence between the variants (the minimum recommended). Depending on the sample size, this translates to a 25% to 35% performance variance.
Stop guessing which subject line will get the most opens or which CTA will attract the most clicks. Let your customers decide! By sending two versions of a message to a small audience, you can see which one customers prefer before sending the highest-performing message to the rest of the list.
Optimize your campaigns for success with a digital marketing strategy from Questline.