Public Service Company of Oklahoma's Jessica Carthen helps customers understand and take advantage of energy efficiency programs — a responsibility she doesn't take lightly.
"As a marketer, you don't always have the opportunity to promote something that is truly a service for good," Carthen says. "There is something really fulfilling about being able to promote energy efficiency. Not only are we helping the community, but we're also putting money back in the pockets of our customers."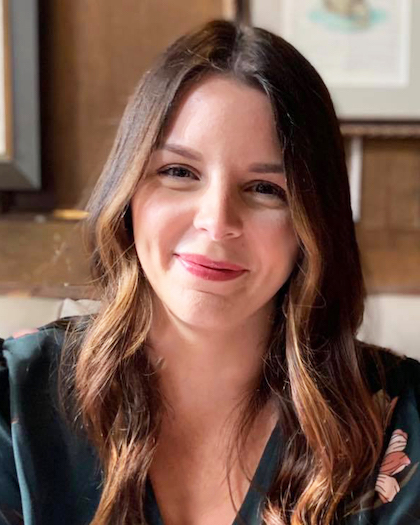 As Consumer Programs Marketing Senior Coordinator, Carthen creates marketing campaigns and educational content to help customers benefit from PSO's energy efficiency programs and services. Since energy efficiency is not a one-size-fits-all message, she utilizes customer data from various sources, such as smart meter usage data, to create personalized campaigns.
"I definitely see customers wanting more personalization," Carthen says. "If you're blasting marketing messages that don't apply to them, they are going to lose interest very quickly. In my role, I'll say, 'Show me what data we have, and let's see if we can refine our approach so we're giving customers information that's most relevant to them.'"
Last year, Carthen led an innovative campaign to help customers not only understand energy efficiency, but also engage with it in a new way. The goal of the Save the Watts campaign was to make the often-complicated topic of energy efficiency easy to understand. The campaign features cute characters that give a physical representation to the term "watts" to capture attention and increase engagement.
"When we developed the Save the Watts campaign, we started with customer research," Carthen explains. "Customers told us, 'I understand that my home could be using energy more efficiently, but I don't really think about it.' When we got that research back, we worked with an agency to help us make energy efficiency top of mind for our customers."
The Save the Watts campaign started with video as the primary tactic and expanded to social media, broadcast television and even radio ads. Now, Carthen says people will stop by their booth at various community events and mention how much they love the campaign. In addition to being well-received by customers, the Save the Watts campaign won a 2021 E Source Utility Ad Award, an industry honor that recognizes creative excellence.
"A good portion of our demographic is families, so if you can catch their attention you've won half the battle," Carthen says. "The brand recognition from the Save the Watts campaign has really helped us increase consumer awareness of energy efficiency."
Even with widespread marketing campaigns, Carthen acknowledges it can still be a challenge to reach some customers. That's why Carthen is working to ensure energy efficiency is available to all customers in PSO's service territory, especially those with limited income. She regularly looks at program participation data to see where they should be focusing their marketing efforts to best reach customers in need.
"Maybe we served a community really well in the past, but now we need to focus our efforts in a different community or geographical area," Carthen says. "Our mission is to ensure we are serving all customers that can be served. We are always looking for ways to improve parity among our programs."
When Carthen isn't marketing EE programs and services, you'll find her enjoying the great outdoors with her 6-year-old son or working on home projects with her husband, who is a project manager for AEP, the parent company of PSO.
Questline Digital connected with Carthen to learn more about what inspired her to work in utility marketing, how best to promote energy efficiency and some of her favorite campaigns.
How did you get started in the energy utility industry?
I was working in an advertising agency and was looking for a position that would let me leverage my brand strategy experience in a more meaningful way. I have family in the utility industry so when the opportunity in the energy efficiency group at Public Service Company of Oklahoma (PSO) came available, I knew I wanted to apply. Luckily, they were looking for someone with agency experience to lead their energy efficiency marketing efforts, and it was a great fit for both of us.
What has changed the most about working in the utility industry over the course of your career?
My career in the utility industry is still fairly new, especially when you consider that many people at my company have worked here for 30-plus years. In the three-and-a-half years I've been with PSO, the emphasis on data integration and analysis has really shaped how we do business and respond to the needs of our customers as the industry continues to evolve.
What excites you the most about the energy utility space?
The impact our work has on our communities. We literally power people's lives, which is something I don't take lightly. The ability to market something like energy efficiency is exciting because it truly helps customers. As a marketer, it's really fulfilling to promote something that serves a greater purpose.
What campaign or initiative are you most proud of?
We've launched some really creative and effective marketing campaigns, including the Save the Watts campaign that was awarded first place at the E Source Utility Ad Awards. However, our smaller day-to-day initiatives are some of my favorites.
When I started, I went on a ride-along with one of our small business lighting consultants and literally watched them go door-to-door and offer free lighting audits to local businesses. Not long after that, we implemented a marketing campaign that delivers customer leads directly to the lighting consultants. Now they have more time to spend doing actual lighting upgrade projects. The lighting consultants appreciate the campaign, and it helps our company meet its energy-saving goals.
What's a marketing campaign you wish you'd thought of (inside or outside the energy industry)?
There are so many campaigns I wish I had thought of, but the most recent one is Progressive's "Becoming Your Parents" campaign. It's fun, relatable and a great fit for their target audience. I always appreciate when a brand doesn't take themselves too seriously because, at the end of the day, marketing is about building connections with people.
Finish this sentence: If I weren't working in the utility industry, I would be…
I would be doing marketing in some shape or form because it's what I love to do. Regardless of where I was working, I know I would be having fun and hopefully making an impact.
How do you anticipate the world of energy evolving in the coming years?
In my role, I anticipate that our energy efficiency programs and offerings will continue to evolve as there are advances in technology. And with that, customer education will continue to be an important part of my job. As energy efficiency programs adapt, content creation will become even more important — more videos, blogs, etc. to help customers understand new technologies and the impact they have on their homes and businesses.
What advice would you give to those entering the utility space?
First, take the time to understand the industry and how you can make an impact in your role. And second, don't be afraid to speak up and cause healthy disruption. Sometimes, we have to question things for us all to get better.
Participation in Questline Digital's Energy Spotlight series does not indicate an endorsement from utility partners.