Sonja Britland has worn many hats at Taunton Municipal Light Plant (TMLP), from marketing to public communications. In her latest role as Sustainability and Commercial Development Manager, she is passionate about the environment and helping customers take advantage of renewable energy.
"I really hope to make a difference and put my energy toward something tangible to help our customers," Britland says. "At the end of the day, I feel this role is so meaningful to me. I want to make an impact on our local community and future generations to come."
Britland joined TMLP in 2004 as a marketing specialist for the internet side of the business. When they needed to cover a soon-to-be-open public communications position for the energy division in 2012, she was asked to fill in. It was supposed to be temporary, but ultimately it turned into a full-time opportunity for Britland, along with managing energy services and key accounts.
This past year, Britland took on the responsibility of managing TMLP's newly created sustainability department, including hiring employees and crafting a sustainability plan. "It's so much more than simply buying Renewable Energy Credits," she explains. "It's also about building vendor partnerships and finding ways to increase sustainability in the community."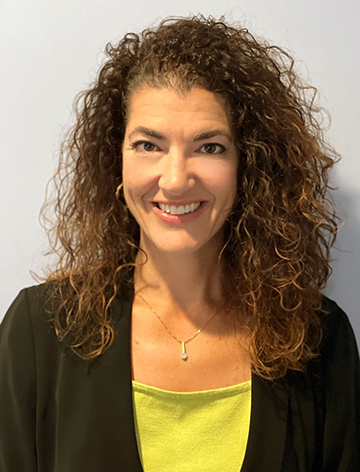 Throughout her tenure, Britland has been dedicated to increasing customer participation in renewable energy. One example is the Go Green 100% program, which she helped communicate to the public. This voluntary program gives customers a choice to have their electricity come from 100% renewable energy sources.
"We have customers who want their energy to come from renewable sources," Britland explains. "But we live in an area with quite a few multi-dwelling units, and some customers are unable to take advantage of solar power. This is a way that we could make it economical for those that may have barriers to entry."
For Britland, the biggest challenge for TMLP is the balance of providing competitive rates and reliable service, while also being an environmental steward. Some customers want their energy to come from 100% renewable energy sources, and others only care about energy costs. That's why, she notes, it's important to hear ongoing feedback from customers to develop new and equitable programs.
"Everything we do revolves around our mission to provide reliable, competitively priced services in an environmentally sensitive manner," Britland says. "When you think about it, that's a three-legged stool: If one of those pieces disengages, the stool won't stand on its own. That mentality is what guides us."
If she wasn't creating sustainability goals for TMLP, you'd find Britland doing special effects makeup for horror movies. In her early 20s, she created makeup looks for various Fangoria Magazine events. Nowadays, you'll find Britland in the great outdoors, whether hiking, kayaking or swimming. She also loves music and spending time with her friends, husband and 11-year-old son.
Questline Digital connected with Britland to get her thoughts on changes in the utility industry and what inspires her on a daily basis.
How did you get started in the energy utility industry?
With a background in business and marketing in the private sector, I joined the Taunton Municipal Lighting Plant (TMLP) in 2004 as a Marketing Specialist for the Internet Services Group. My primary role was to work with our commercial customers interested in bringing fiber optic internet access solutions to their facilities.
What has changed the most about your job working in the utility industry over the course of your career?
The most significant change was transitioning from general utility operations to a more strategic approach to decarbonization and sustainability, while balancing our rates and reliability to our customers. As a public power provider governed by our elected commissioners, our customers have an active voice in TMLP.
What excites you the most about the energy utility space?
Emerging technologies and tools being introduced to aid in decarbonization and electrification initiatives. It's exciting to see what can help us achieve our federal, state and utility-provider goals to mitigate climate change.
What campaign or initiative are you most proud of?
Go Green 100% is a voluntary program that allows our customers' electricity to come from 100% renewable fuel sources. Go Green 100% accomplishes this through the purchase of Massachusetts Class 1 Renewable Energy Credits (RECs).
What's a marketing campaign you wish you'd thought of and why (inside or outside the energy industry)?
The Dos Equis "Most Interesting Man in the World" television commercials. They were so outlandish, but also creative. I always looked forward to the next installment. A close runner-up is Dr. Pepper's Lil' Sweet commercials because they make me laugh and I'm a HUGE Prince fan!
What is the hardest part of working in the energy industry today?
The hardest part of working in the energy industry is the balance of providing reliable service with low rates, while also working toward decarbonization.
Finish this sentence: If I weren't working in the utility industry, I would be…
Creating special effects for horror movies.
How do you anticipate the world of energy evolving in the coming years?
I believe we will come up with new technologies that will enable us to reduce our carbon footprint to help stall climate change.
What advice would you give to those entering the utility industry?
It's amazing how quickly things can change in this industry. Always keep your mind open to new ideas and technologies, and how they can help our customers and our environment.
Participation in Questline Digital's Energy Spotlight series does not indicate an endorsement from utility partners.