Knowledge Hub
A turnkey energy training site for utility employees and customers
A fast and effective solution to energy training, Questline Digital's Knowledge Hub allows you to launch a library of educational assets in multiple content formats, including webinars, videos, articles and more.
Have a one-stop shop for employees or customers to learn about the latest trends in energy efficiency, renewable technologies, demand response, electrification and other industry topics.
Your utility can curate collections of high-quality content from our library of 4,500+ educational assets. From industry-wide learnings to specialized technical training, we have assets to fit your needs. Our Knowledge Hub solution also allows for the incorporation of custom content and your own assets.
Plus, easily connect your energy training Knowledge Hub with other initiatives by customizing calls-to-action and linking to program enrollments, rebates and more.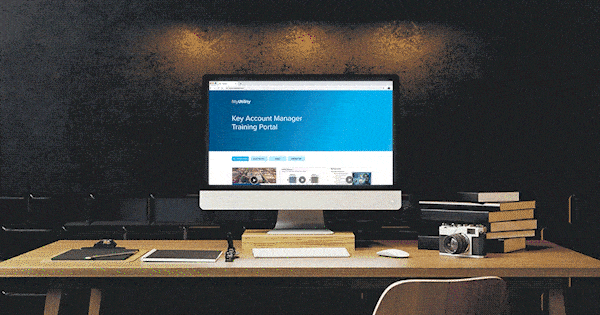 Energy Training as Easy as 1, 2, 3
With a clean and simple user interface, our Knowledge Hub is as easy as navigating Netflix. Employees or customers can choose to review assets by content type or topic and can see all the available energy training options with just a few clicks.
Branded for your utility, the Knowledge Hub will highlight your utility as a trusted resource, providing materials and means to help employees and customers grow.
Learn more about Questline Digital's energy training solutions.
Submit the form below and we will contact you with more information.