Welcome Series
Build a strong digital relationship with customers from day one
Customers want and expect a warm welcome from brands, including their energy utility. Questline Digital's Welcome Series is a best-practice digital solution designed to connect with new and moving customers at the start of their energy utility service. This series is the foundation of a long-term digital relationship with customers. An essential email marketing campaign, Welcome Series has the power to positively impact J.D. Power ratings and increase customer engagement for energy utilities.
Why Welcome Series Works
Welcome Series is an opportunity to showcase your energy utility as a trusted partner and resource. These campaigns are proven to increase engagement, achieving an average 22% click-to-open rate (CTOR) and 11.2% click-through rate (CTR) according to Questline Digital's Energy Utility Benchmarks Report.
Residential customers are most engaged — with one out of two customers opening a Welcome Series message. Hard-to-reach business customers are also highly engaged.
Welcome Series is consistently our highest-performing digital marketing campaign compared to other types of energy utility emails.
In 2022, 60% of all Welcome Series messages were opened by customers.
Welcome Series graduates engage in future email communications, including program promotions, at a 30% higher rate than customers who don't receive a Welcome Series.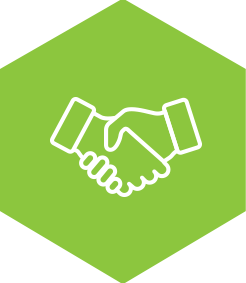 The Foundation for Long-Term Digital Customer Relationships
From program promotions to energy efficiency resources, this is your opportunity to share important information with new or moving customers at the start of their journey.
Top Welcome Series content includes:
Welcome message
Billing and payments
Outage resources
Community involvement
Safety
Energy savings
Case Study: Segmented Emails Help Avista Improve Customer Relationships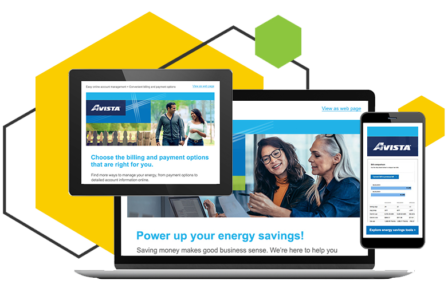 Welcome Series achieved above-industry-average open rate of 61% with new customers and 45% with new movers
What's included in Questline Digital's Welcome Series campaign
Each Welcome Series campaign is fully automated and simple to implement, thanks to program templates and tested, responsive designs. Connect with customers, measure engagement and optimize messaging to produce the best results.
An experienced implementation team helps you launch quickly, using email template best practices that can be branded with your utility's logo, colors and program/service content. If you prefer a more customized approach, our in-house Creative team can provide a fully custom-designed solution.
Customer engagement reports with easy-to-understand behavioral data allow you to measure success and optimize future Welcome Series campaigns.
Three to five automated email touchpoints delivered on a regular cadence during a customer's first 30 to 60 days (the period when they are most receptive to communications).
A fully automated campaign that is maintenance-free and requires no design, programming or marketing knowledge — giving your team the freedom to focus on core business goals.
Ready to learn more about our Welcome Series solution?
Submit the form below and Questline Digital will contact you with more information.