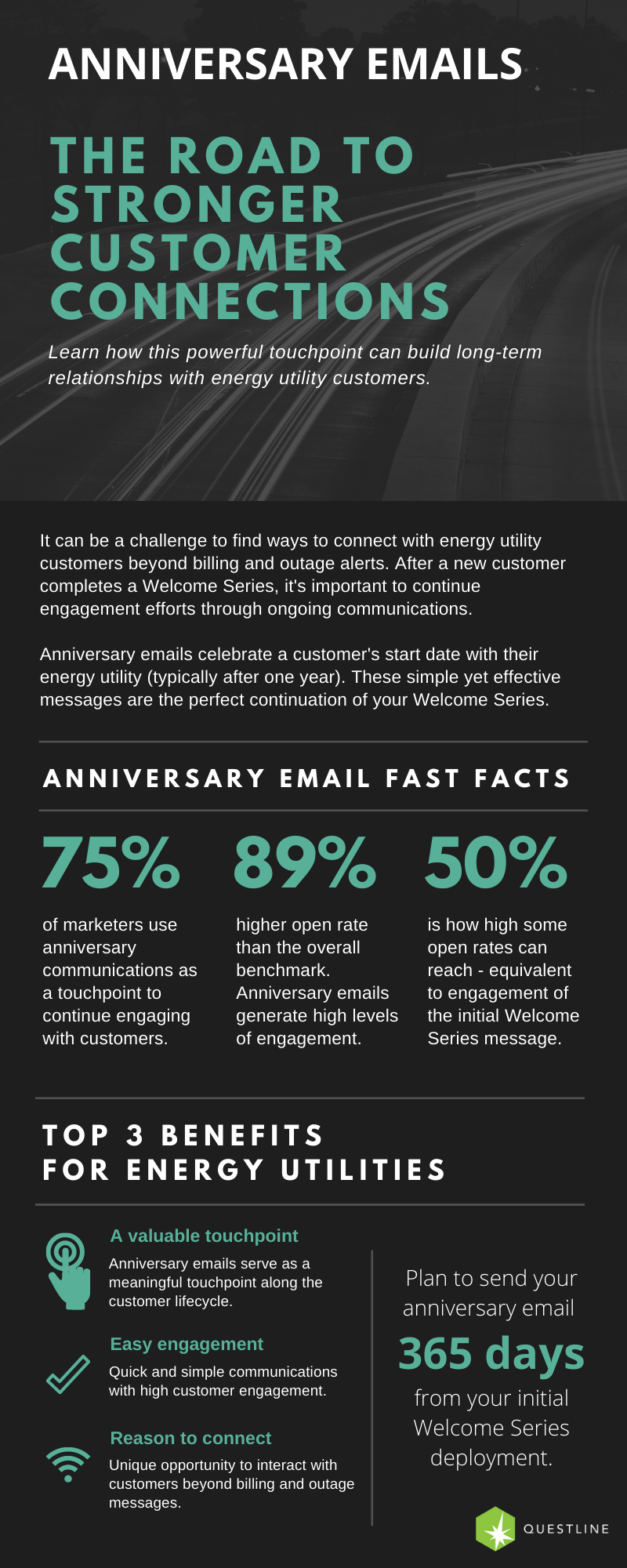 Upon completion of a Welcome Series, your customers are accustomed to receiving billing notices and outage alerts from their energy utility. While these are essential messages, you need more than just transactional communications to connect with customers. Anniversary emails increase engagement by recognizing a meaningful touchpoint in the customer lifecycle.
Anniversary emails celebrate a customer's anniversary with their energy utility — and in their new home. Maybe a customer is a first-time homeowner or finally moved into the home of their dreams. Moving is a major milestone in everyone's life, and your customers will appreciate this personalized message. These messages work best for homeowners, as renters may not be in the same residence a year later.
In addition to providing a reason to connect with customers, anniversary emails help to humanize your energy utility — something not possible with a program promotion or other transactional messages. They are also the perfect tie-in with content marketing. In addition to the celebratory message, you can share seasonal energy-saving tips or promote a product or service.
We recommend sending an anniversary email one year after a customer receives their first Welcome Series message. An easy addition to your email marketing strategy, these personalized messages are automatically sent to customers when they reach the one-year milestone.
Keep the communication going with anniversary emails and help build long-term relationships with energy utility customers.
Learn how a Welcome Series builds strong digital relationships with new customers from day one.