Paperless Billing
Boost eBill enrollments with a Paperless Billing marketing strategy
When customers go paperless, costs go down and digital interactions go up. Questline Digital's proven Paperless Billing solution provides the marketing strategy you need to boost program enrollments and increase customer engagement.
Reasons to Promote Paperless Billing
Your energy utility is one step closer to meeting conversion and customer satisfaction goals. By promoting paperless billing, your energy utility can expect:
Consistent digital relationships between your utility and its customers
More engaged customers — those who convert are 31% more likely to open and 25% more likely to click on subsequent emails from their energy provider
Lower operational costs, with a reduction in postage and processing of paper bills
Encouraging Customers to Switch to Paperless Billing
According to a survey by Energy Marketing Conferences, more than 50% of customers are willing to go paperless with the right motivation. With Questline Digital's Paperless Billing solution, we make it easy to educate utility customers on the many benefits of paperless billing, including:
On-the-go convenience
Pay anytime, anywhere
Saving money on stamps and envelopes
Reduced carbon footprint
Security
What's included in your Paperless Billing solution
Our paperless billing solution has turnkey and customizable options available to fit your utility's needs.
Mobile-responsive emails featuring engaging imagery and copy that concisely explains the benefits of your eBill program.
Customizable design, choose from our email templates, or we'll concept and create a series that's all yours.
Built-in flexibility, allowing you to easily brand and customize the series.
No-hassle implementation with Questline Digital's experienced, highly responsive team.
Seamless deployment through our Engage™ platform.
Post-send analytics captured daily and generated as a report seven days after each send.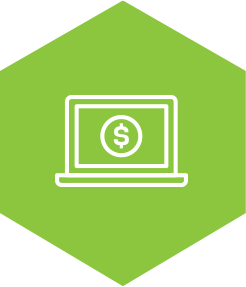 Ready to learn more about our Paperless Billing solution?
Submit the form below and Questline Digital will be in touch soon.