Eugene Ayuyao is a strong advocate for helping those in need. It's no surprise, then, that her professional title at Southern California Edison (SCE) is Senior Manager of Income Qualified and Disadvantaged Communities Programs.
When speaking with Ayuyao, it's clear that her passion runs deeper than just a job title. She believes in the cause and will do anything in her power to help create equal opportunities for all the low-income, underserved, diverse and vulnerable communities in the utility's service area.
Ayuyao's mission is to help these disadvantaged communities, ensuring they have the same access to technologies and assistance. She has a team of 30 individuals who implement new programs and help these customers in various capacities. "I'm really proud of every single program we manage and the work my team does day in and day out to serve our low-income customers," she says.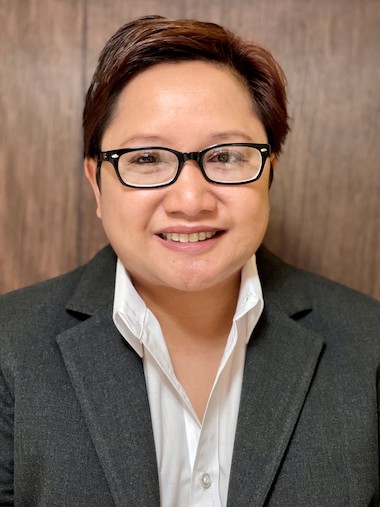 Ayuyao and her team work with 20 to 30 programs on average that make a positive impact to customers in need. "These programs are not just about energy efficiency and energy savings — they were created to really look at the health, comfort and safety of our customers," Ayuyao says. Some of these programs include:
Energy savings assistance program: Customers who qualify as low-income can receive energy efficient appliances at no cost to them
Critical care back-up battery program: Qualifying customers who live in a high fire risk area can receive a portable battery at no cost in case of loss of electricity during wildfires
Energy assistance fund program: This initiative offers grants to customers in difficult financial situations to help them pay their bills
As the utility industry continues to push forward with new technologies, Ayuyao is keen to remind the industry that there are still low-income customers who may not have access to such innovations. "As such, we partner with community based organizations who are typically well positioned to engage with the hardest to reach customers in our service area," she notes. "Whenever we introduce new technologies, new initiatives…it is our responsibility that no one gets left behind."
To assist in this endeavor, SCE currently offers its communications in 16 different languages. "There's such a diverse community that we serve and we want to make sure every single one gets the help they need," says Ayuyao.
Interestingly, if Ayuyao wasn't in the energy industry, she would be following her family's footsteps in the medical field. She laughs, saying that her parents, two brothers and sister-in-law are all physicians and boast about making a difference in people's lives. Although she doesn't disagree with that, she says, "They save lives, but being in this field of energy efficiency, I get to brag about saving the world."
Outside of Ayuyao's work, she likes to stay active and travel with her wife and two Pomeranians, Ash and Andi.
Questline Digital connected with Ayuyao to get her thoughts on changes in the industry, the evolution of energy and advice for those entering the utility space.
How did you get started in the energy utility industry?
Prior to joining SCE, I was involved in designing and developing new LED fixtures. This was the time when the technology was fairly new and most products in the market were either incandescent or CFLs. With this experience, I successfully landed a manager role at SCE and became responsible for implementation and oversight of their residential lighting programs.
Since then, my team's coverage has expanded to other residential programs such as Energy Upgrade California Home Upgrades, Plug Load, Multifamily, New Construction and Behavioral Programs.
In 2016, I was given the opportunity to handle Commercial and Industrial Energy Efficiency contracts that focused on generating efficiency in various industries within our service area. In 2019, I was given another opportunity to manage SCE's income-qualified programs, where I continued to deliver energy efficiency and bill assistance programs to the most vulnerable and hard-to-reach customers.
What has changed the most about your job working in the utility industry over the course of your career?
Technology has definitely played a big role in the change. We are seeing an increase in smart technologies with greater emphasis in addressing behavioral changes and more sustainable approaches to energy efficiency.
The social media evolution has also paved the way to reach more customers and get them engaged in learning about energy efficiency. Lastly, regulatory changes and the focus on clean energy is certainly redefining our strategy as an organization.
What campaign or initiative are you most proud of?
I'm most proud of our current income-qualified programs where we provide benefits to SCE's long-term growth strategy and corporate responsibility through:
Healthier and more resilient communities, saving energy and lowering bills for income-qualified customers, disadvantaged and vulnerable communities.
Ensuring access and deployment of electrification and modernized technologies to income-qualified customers, disadvantaged and vulnerable communities in support of achieving SCE's and California's aggressive clean energy goals in an equitable manner.
Developing strategic partnerships and supporting job creation that benefit income-qualified customers, disadvantaged and vulnerable communities.
What's a marketing campaign you wish you'd thought of and why (inside or outside the energy industry)?
I don't think this is original at all, but I would have wanted to have a referral base lead generation incentive program within the energy efficiency space. For example, campaigns focused on "Earn While Your Neighbor Saves" or "Earn a Buck to be Green."
What is the hardest part of working in the energy industry today?
Government policies, political, environmental and social pressures all contribute to the challenges we face in the energy industry today.
Finish this sentence: If I weren't working in program management, I would be…
I would probably be a doctor.
How do you anticipate the world of energy evolving in the coming years? What are you looking forward to?
There will definitely be a shift in the use of cleaner energy options to address the rising impact of climate change. Examples of these efforts include building and transportation electrification.
What advice would you give to those entering the utility space?
I highly recommend using a customer lens when making operational decisions.
Participation in Questline Digital's Energy Spotlight series does not indicate an endorsement from utility partners.