Staying connected with energy utility customers is more important than ever. Utility marketers are constantly looking for effective ways to engage with their audience and deliver timely information about programs, services and energy-saving tips — all while cutting through the digital clutter that make it hard to attract customers' attention.
Two popular marketing channels have emerged as top contenders in this space: SMS (Short Message Service) marketing vs. email marketing. While both channels share an ability to connect with customers efficiently, they differ in terms of reach, immediacy and user preferences.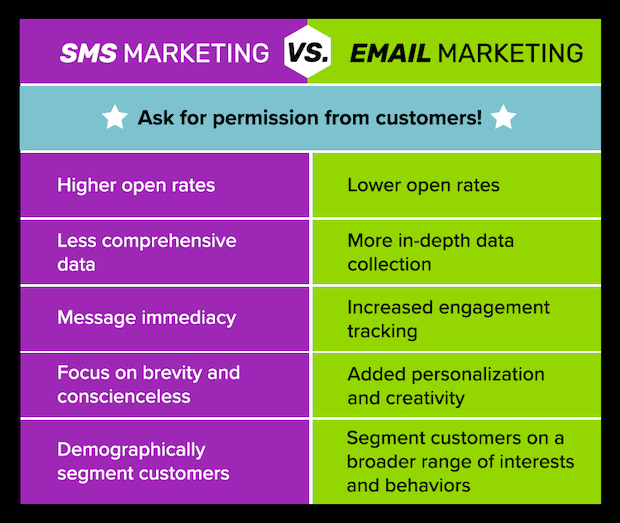 The Differences Between SMS Marketing vs. Email Marketing
It's essential for utilities to employ effective marketing strategies to reach their target audiences. While SMS marketing vs. email marketing have their own strengths and weaknesses, which one is more effective for utilities?
SMS marketing involves sending promotional messages directly to customers' mobile phones. Research shows that the average SMS marketing campaign has a high open rate of 98%, making it an effective way to grab people's attention quickly. Additionally, we know that 95% of text messages are read and responded to within three minutes of being received. SMS messages can also be tailored to specific audiences, allowing utilities to send personalized messages that are more likely to convert.
On the other hand, email marketing involves sending promotional emails directly to customers' inboxes. It has a lower average open rate than SMS at only 20%, but offers more customization options such as dynamic information about customers, images and videos. Your utility is also more likely to have a greater number of customer emails than phone numbers.
When comparing SMS marketing vs. email marketing, it's important to consider:
Customer preferences
Campaign data
Communication circumstances
Customer preferences
While the 98% open rate achieved by SMS marketing is impressive, it doesn't tell a full story. In fact, according to Statista, between 2020 and 2021 almost 50% of survey respondents preferred receiving business communications through email, while only 25% of respondents preferred SMS.
When compared to email, one study says that 2023 will be the year we reach 4.37 billion email users worldwide — more than half of the global population. In 2023 alone, the number of emails sent and received is 347 billion, and that number is expected to reach 393 billion by 2026.
All of this data makes one thing clear: customer preferences are fluid.
There will always be customers who prefer email over SMS and vice versa. Choosing to use just one of these communication mediums isn't recommended. Your customers want the option to choose which is best for them.
Campaign data
SMS marketing campaigns and email marketing campaigns differ in the types of performance metrics that are available for evaluation.
SMS marketing campaigns typically yield information such as delivery rates, open rates, click-through rates (if using short links) and opt-out rates. Additionally, utilities can track the time it takes for customers to open and engage with messages, enabling them to optimize future campaigns based on user behavior patterns.
However, due to the character limitations of SMS messages and the absence of visual elements, the data collected through this channel may be less comprehensive compared to email marketing. Still, the high open rates and immediacy of SMS marketing make it an effective tool for utilities to communicate time-sensitive information and gauge customer responsiveness.
On the other hand, email marketing offers utilities a more extensive range of data points to analyze, thanks to its versatile format and richer content options. Besides open rates, click-through rates and conversion rates, email marketing allows utilities to track user engagement with specific elements within the email, such as images, videos and call-to-action buttons. This granular data helps utilities better understand their audience's interests and preferences, allowing for more targeted and personalized communication.
Additionally, utilities can gather demographic information through email sign-up forms, enabling them to segment their audience and tailor content accordingly. While email marketing may not boast the immediacy of SMS, its ability to collect in-depth engagement data makes it an invaluable tool for fostering long-term customer relationships.
Communication circumstances
One element that you must consider in the SMS marketing vs. email marketing conversation is their different use cases. For example, email marketing can provide more personalization and creativity in its messages, connecting with customers not only through written text, but with design, too.
SMS marketing campaigns, on the other hand, focus on brevity and immediate impact. You must tell a customer exactly what they need to know in a matter of a few characters, using only text and short links.
When considering which circumstances to use SMS marketing vs. email marketing, one thing is important to maintain across both sectors: ask for permission.
Your utility wants to communicate essential information to customers, not annoy them. Therefore, it's important to ask for permission from your customers before messaging them, especially when it comes to SMS marketing. Text messages are considered more personal, and sometimes more invasive, than emails, so getting permission is critical.
In fact, it's not just a best practice — it's the law. The Telephone Consumer Protection Act (TCPA) is the federal legislation that governs telemarketing, text messaging and the Do-Not-Call List. One of the rules of this legislation is that companies must receive prior written consent ahead of contacting customers with commercial or marketing offers.
Other elements to consider between SMS marketing vs. email marketing include:
Timing: Maintain a regular cadence with email marketing so customers know when they can expect communications from you. But only send SMS messages to customers on a limited basis — they don't want to hear from you every day.
Content length: Share long-form content and messages via email. With SMS, brevity is critical; only send brief updates about programs or services.
Personalization: Input dynamic customer data into emails to deliver a truly personalized message. Realize that texts come across more personal no matter what, as they are in a more intimate setting.
Content types: Share general updates about programs or marketplace products via email. But share time-sensitive offers and updates via text, such as an exclusive coupon on an electric vehicle charger or a last-minute chance to register for an e-bill giveaway.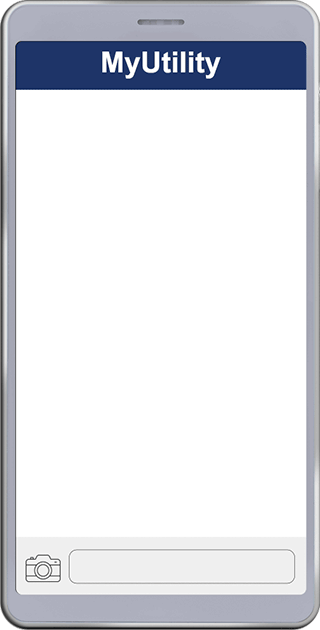 Which Communications Channel is Best for Utility Customers?
While it's great to understand the differences between SMS marketing vs. email marketing, it's important to understand which ones are right for your utility and, more importantly, your utility's customers.
SMS marketing campaign use cases:
Outage notifications: SMS marketing campaigns are ideal for sending real-time power outage alerts, ensuring customers receive crucial information promptly, even when they don't have internet access.
Billing reminders: Utilities can send timely SMS reminders for upcoming bill payments, helping customers avoid late fees and keep track of their monthly payments.
Emergency alerts: In case of urgent situations, such as gas leaks or severe weather warnings, SMS messages can quickly inform customers about the issue and any necessary actions to take.
Energy-saving tips: Short, actionable tips can be sent via SMS to encourage customers to reduce their energy consumption, especially timely messages during seasonal high-bill situations.
Email marketing campaign use cases:
Newsletters: Email marketing is perfect for distributing utility newsletters that contain detailed information about new programs, services, industry updates and energy-saving initiatives.
Personalized recommendations: Based on customer data, utilities can send personalized emails suggesting relevant energy efficiency programs, rebate offers, or home improvement tips tailored to individual needs.
Educational content: Utilities can leverage email marketing to share in-depth educational resources, such as energy efficiency advice, infographics and videos, helping customers make informed decisions about their energy usage.
BONUS: Customer surveys and feedback. Both SMS and email are effective channels for inviting customers to participate in surveys or provide feedback on your utility's services to gather insights for continuous improvement. The type of service provided and the length of the survey will be deciding factors in which channel your utility should use to promote surveys.
When to Use Both SMS Marketing and Email Marketing
Although the impending death of email has been predicted for decades, and text messaging was once seen as an ephemeral chat tool for teens, the truth is that these two marketing capabilities are valuable and dependable ways to connect with customers. The best marketing strategy isn't comparing SMS marketing vs. email marketing and picking one or the other, but rather determining how to best combine both marketing channels to improve customer communications.
Incorporating both an SMS marketing and email marketing strategy is critical to connecting with all customers. In doing so, your utility will maximize its ability to communicate about programs and services on the platforms that customers prefer.
Learn more about how Questline Digital can help your utility develop an engagement strategy to connect with customers on all channels.